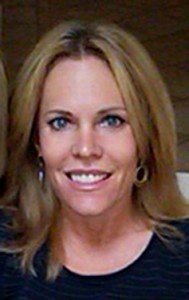 Kerong Kelly
Writer
Kathy Gilbert '82 Donates Processor to WVBU
Story continues below advertisement
WVBU, the University's student-run radio station, received a processor donated by Kathy Gilbert '82. This generous donation will drastically increase the sound quality of the station. Both Ms. Gilbert and her husband, Kid Kelly, a NYC radio disk jockey on the Sirius network, wanted to show their interest and support for student-run media outlets at the University.

"We are very excited about getting this generous gift for the radio station. With it, the radio station will finally be able to replace its 30+ year old processor and in its place, put a new and aesthetically more pleasing processor," said Charlie Geitz '15, WVBU's new station manager.
WVBU is an important aspect to the student life and culture at the University; it offers a wide range of entertainment, from music to coverage of athletic events.
"After visiting WVBU and seeing that they had many needs, I saw an opportunity to use my radio background and peer network to assist WVBU in upgrading their facility. Drew Kelly, the program director of WQKX in Sunbury, will also be working with the WVBU staff to increase the distance that the station can be heard as well as teaching the students about radio," Gilbert said.
The new processor will allow the station to produce material at a higher level of quality and will allow listeners to hear the more subtle aspects of the broadcast music. With the help of Drew Kelly, the new processor is now a reality. Members of WVBU and listeners wait to hear the new and much anticipated improved sound quality.
(Visited 397 times, 1 visits today)