Blacked-out student wakes in Milton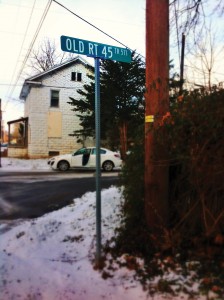 Siobhan Murray
Writer
On the morning of Sunday, Dec. 2, an intoxicated former University student Theodore Doremus '16 woke up in the living room of a Milton home, having no recollection of getting there, facing a home-owner's loaded shot gun and state police officers.
Upon waking, Doremus told police he  a house party the night before Timothy and Angela Witter's home on Old Route 45.
Homeowner Timothy Witter, who had been watching over Doremus with a shotgun, immediately called the Pennsylvania at around 8:00 a.m. State troopers arrived, shined a flashlight on Doremus' face and asked him if he how he had gotten there.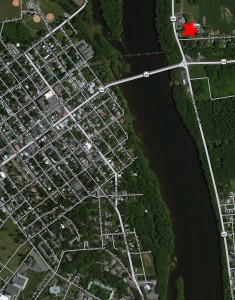 "When I woke him up, he couldn't have been a more deer-in-the-headlights than what he was," State Trooper Scott Carl said. "He didn't know how he had ended up so far off campus, but quickly realized the of the situation."
Doremus said he had been drinking the night beforeVedder Hall and going to a house party, but didn't remember what happened after that. Troopers brought him to local Milton State Police Headquarters.
"I can see Mr. Doremus meant the family no harm and that it was just a drunken, foolish thing to do," Carl said. "He wasn't there to harass or annoy, or do anything criminal. He was just there to get out of the cold, being without shoes or socks, or even any kind of coat on."
Police soon determined that Doremus, in 30 degree weather, had used a vacuum cleaner left on the back porch to and gain entry to the home, where he fell asleep on a couch.
Charges of criminal trespass, criminal mischief, disorderly conduct, underage drinking, public drunkenness and loitering and prowling at night are pending. Doremus and attorney Graham Showalter to attended an arraignment and preliminary hearing on Jan. 3 at the Union County Courthouse.
"He knows what he did, and we're trying to satisfy the victims but not ruin Mr. Doremus' life," Carl said. "There are lots of charges that are applicable here, but plea agreements can be made."
Still, incidents like this may outline a strained relationship between the University and the surrounding community, as families like the Witters fear for their home security.
"There is nothing funny about this," Angela Witter said on the Sunbury Daily Item's online article about the incident. "I pray that one day our seven-year-old will feel comfortable enough in his own home to be able to camp out in our living room as he does so many weekends."
"You have to put yourself in the [Witter] family's position. It's affected them, and it's going to take quite some time for them to feel quite as comfortable in their own home," Carl said.
The Witters have since installed a security system.
Milton native Morgan Greenly '15 added that she has always noticed a tension between students and locals.
"[People from Milton] may see Bucknell as just fitting one privileged stereotype but may not understand the campus drinking culture," Greenly said.
Still, incidents like this outline locals' apprehension student' sense of entitlement to the Lewisburg area beyond the confines of campus.
"Students are not only members of the Bucknell Community, but also of Lewisburg. It is important that they act as contributing members to both communities," Dean of Students Susan Lantz said.
Doremus is no longer enrolled in the University and has returned to his home in Vermont.
"He's trying to make amends for what he's done and clean up his act," Carl said.
Trooper Carl added that Doremus has written letters of apology to the Witter family and University administration.
"He has been very apologetic and cooperative, and has shown a willingness to work with charges. He's trying to close the barn door after the horse got out, if you will," Carl said.
"This was something that nobody could ever see Ted doing," a close friend of Doremus and University student said. "He was really smart and was always doing his work."
From here, the case will move on to County Court where Attorney Showalter and District Attorney Peter Johnson will work out a plea arrangement.
"This case isn't going to trial," Carl said. 
(Visited 113 times, 1 visits today)