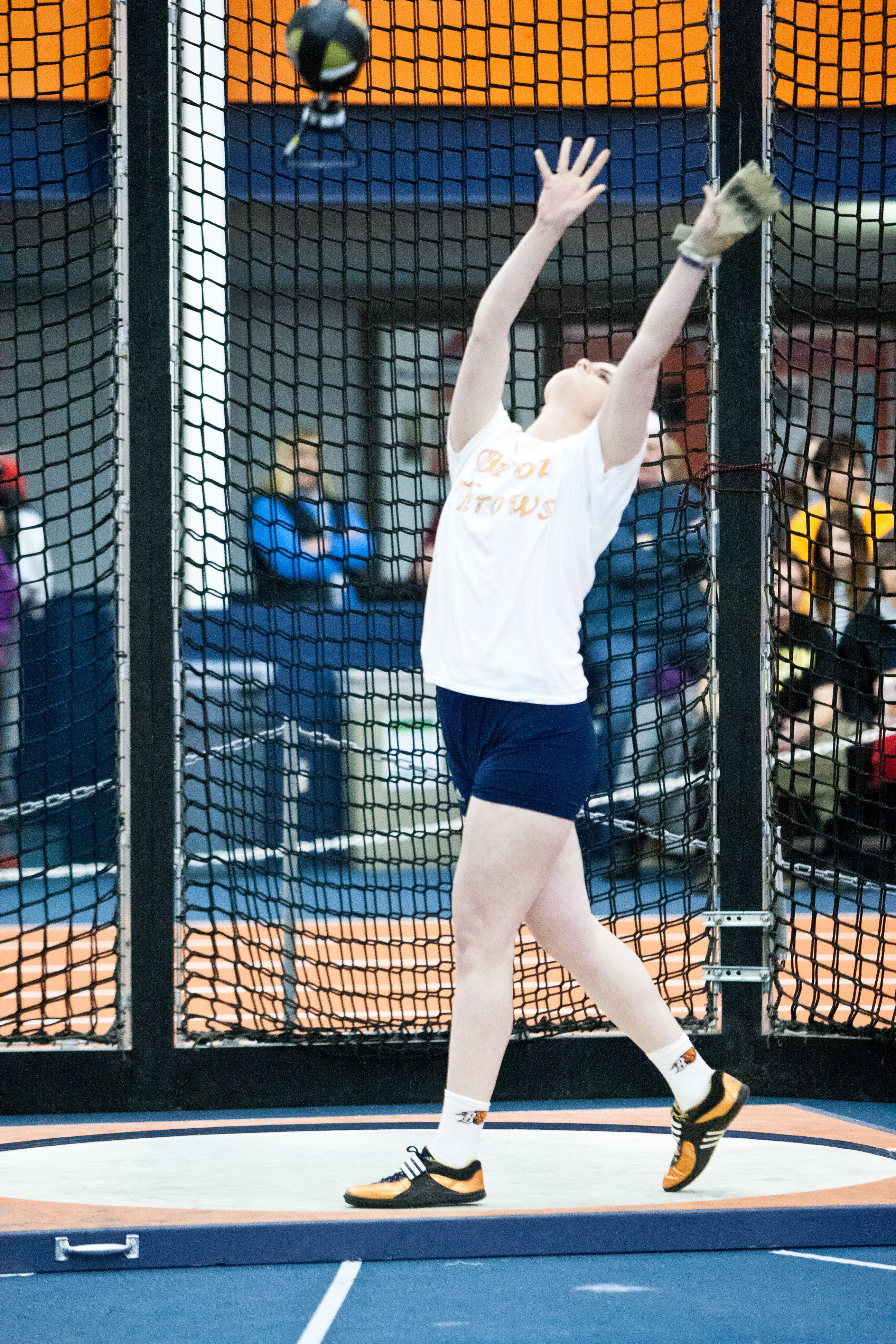 Lauren Boone
Writer
The Orange and Blue split their forces between the Bison Open & Multi and the Penn State National Invitational, with standout performances including the Bison claiming fifth in the distance medley relay, Kim Nagotko '15 taking first in the 200 meter finals and Justine Schnell '15 winning the 5,000 meter event.
Story continues below advertisement
At the Penn State National Invitational, the distance medley relay team shined, finishing the race in 11:50.29 to take fifth place. Nagotko posted a time of 25.27 in the 200 meter, beating her personal best of 25.59 set the previous day.
"Running on Penn State's banked track showed us the times we were capable of reaching and gave us the confidence needed to keep moving forward with our season. It was also a great experience to compete with such highly skilled athletes as they showed us that we were not only able to compete with them, but also beat them … This past weekend was a great indicator that we are capable of claiming [a Patriot League Championship]," Nagotko said.
At the Bison Open & Multi, Schnell took first in the 5,000 meter event (18:20.31), making it the first win of her career.
Emily Ando '14 won the pole vault by clearing the 11-7.75. Beth Braunegg '14 also achieved a victory with a career best 2:53.03 in the 1,000 meter event at Penn State.
As a result of her performance, Braunegg was deemed the Patriot League Track Athlete of the Week for the first time in her career. Her times in the 1,000 meters and distance medley relay stand within the top five in the program record books.
Like Ando and Braunegg, Leah Goeke '13 took first place in the 1,000 meters at home with  3:09.28, making it her first victory of the season.

The Bison will be back in action at the Youngstown State Invitational this weekend.
(Visited 55 times, 1 visits today)