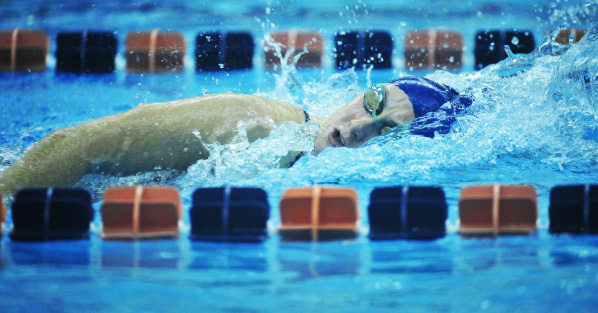 Andrew Arnao
Sports Editor
Lauren Perry '15 has been one of the stars of the women's swim team this season. She is coming off a three-win weekend against Lehigh, and has already set a school record for the 200 freestyle.
Story continues below advertisement
Perry came into this season after being named to the All-Patriot League First Team last year. She was the first first-year, along with teammate Tara Boyle '15, to make the First Team for the Bison since 2004. Despite a pair of losses by the team to start the season, Perry came out strong, recording a win in the 200 free against UConn and Fordham. Perry also contributed wins in the 100 free and 100 fly in a victory against Lafayette. At the Bucknell Invitational, Perry put in a strong effort in the 200 free to get a first-place time of 1:51.34, the best time in school history. 
Perry started off the new year by recording wins against Binghamton and Army to lead up to her performance last week against Lehigh. Perry swam three wins in the 100 free, 200 free and 100 fly, and played a huge role in the team's 184-102 victory. After swimming fly just three times this season, Perry's time was only 57.65 seconds.
"Our team has done a really great job staying focused the past few meets and this is something we should continue as we head into championships," Perry said. "I'm excited to see what we can do."
Look for Perry and the rest of the women's swim team to compete in the Bison Invite this weekend.
Hometown: Syracuse, N.Y.
Major: Undeclared
Top 50 free time: 23.85 seconds
Top 100 free time: 51.93 seconds
Top 200 free time: 1:51.34 seconds (all-time school record)
Top 100 fly time: 57.65 seconds
Wins this season: 11
(Visited 52 times, 1 visits today)