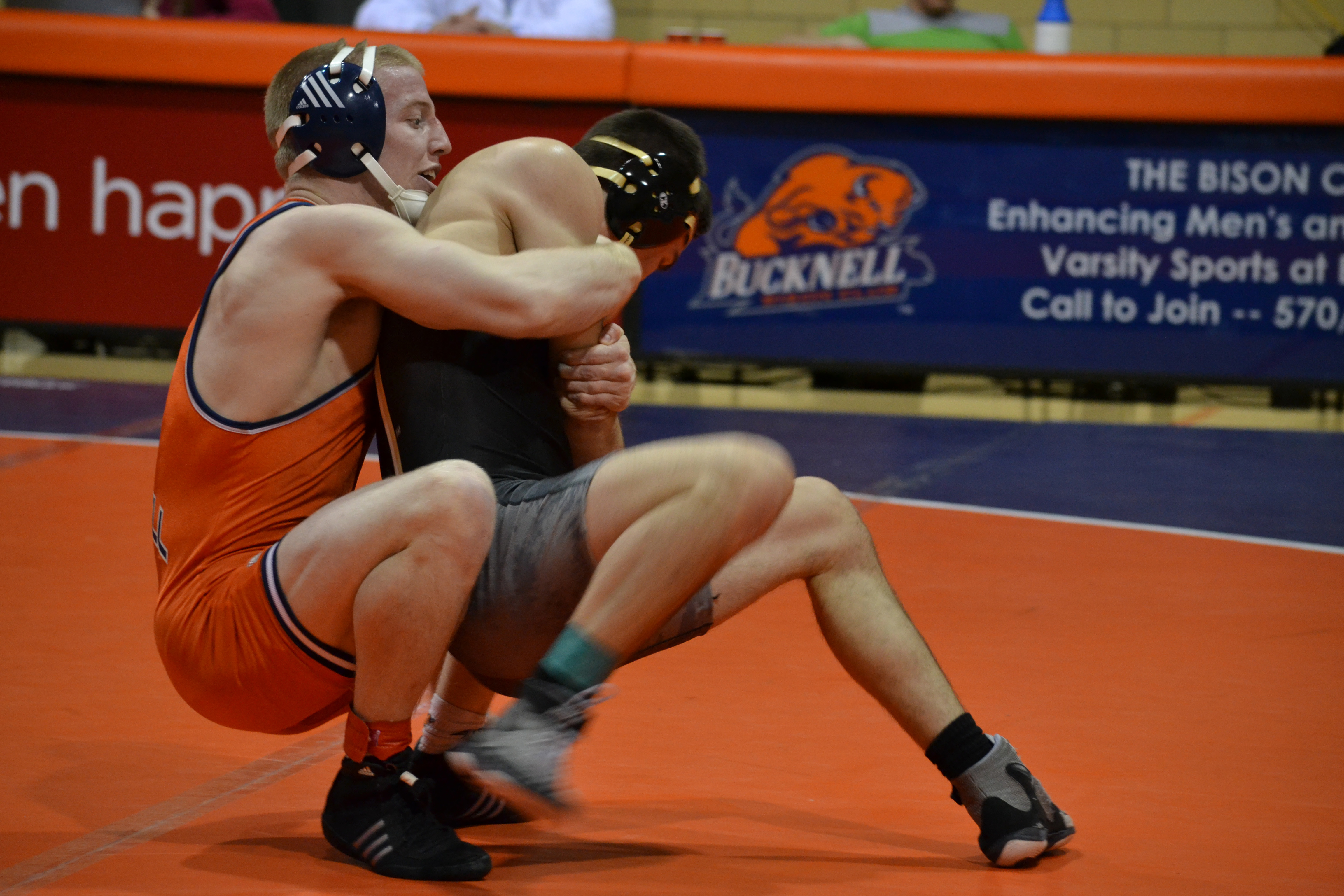 Billy Tyler
Assistant Sports Editor
The men's wrestling team wrapped up its regular season on Feb. 22 with its Senior Day against in-state powerhouse Lehigh. Unfortunately, the Bison were unable to come away with a victory in their final dual match, falling 31-9.
Story continues below advertisement
Two wrestlers, Corey Lear '13 and Joe Stolfi '15, won bouts for the Bison. Lear, ranked 17th in the nation in the 165 lb. weight class, pinned his opponent in 6:22. This victory put Lear's regular season record at 23-5, including 18 wins in his last 20 matches.
Stolfi finished the day's events with a hard-fought 7-6 victory in the heavyweight match. This close match featured several lead changes early, but Stolfi was able to grab the lead before the end of the second period and hang on in a scoreless third period to clinch the win.
Following this match was a brief exhibition against Penn College of Technology. Containing only three bouts, this match was a valuable experience for several members of the team that have not seen much time in the starting rotation this year. Competing for the Bison were Mark Edmonds '16 with a 4-2 OT victory in the 133 lb. class, Bob Hauser '14, winning a 11-0 major decision, and Ray Schlitt '15, who fell to a pin in 1:08.
With the loss to a Lehigh team and four nationally-ranked wrestlers in its lineup, the Bison end their regular season with a 6-14 overall record and a 2-5 EIWA conference record. The Bison will take the floor next on March 8-9 at Rutgers University for the EIWA Championships.
(Visited 115 times, 1 visits today)