Hicks assumes position as director of Women's Resource Center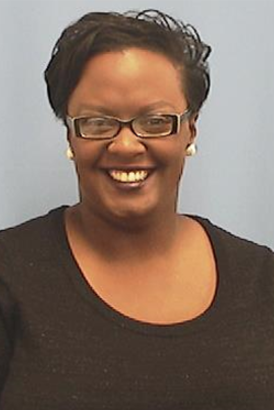 Kelsey Hicks recently began her position at the University as the new director of the Women's Resource Center, a position that requires the director to work closely with the Intercultural Equity & Advocacy team on campus. The Women's Resource Center works to promote women's rights and enhance an environment where men and women share equal respect among all races and sexual orientations.
After an application process and subsequent search, Hicks was selected from the pool of applicants based on her experience. She holds a Bachelor of Arts in religious studies from the University of Tennessee and a Master of Education in higher education administration from Mercer University.
"We are looking forward to having Kelsey join our team," Associate Dean of Students for Diversity and Inclusion Denelle Brown said.
Hicks is coming to the University from Texas Woman's University, where she held the title of program coordinator of diversity, inclusion, and outreach. She has served as residence director and program coordinator at the College of Wooster, as well as case manager with the Tennessee Department of Children's Services. From ages five to 20, she was also involved with Girls Incorporated, a non-profit organization committed to strengthening girls' confidence.
Loriana Demirciyan '20 was impressed by Hicks after engaging her in a variety of conversations regarding feminism.
"One quality that truly stands out is that she has the ability to listen and understand all opinions before making a rash judgment," Demirciyan said.
Hicks felt a sense of belonging when she first came to campus to begin her position in January. When she arrived at the University, students were already reaching out to her.
"In my few interactions both professionally and personally with Kelsey, I've been taken aback by her blissful balancing of kindness and candidness," Graduate Assistant to the University's Interpersonal Violence Prevention Coordinator Somer Dice said. "I have no doubt she will move gracefully both within her department and throughout all of student affairs in her efforts for the rights of women and all marginalized groups on campus."
Hicks is currently planning new programs that will be implemented as early as this semester, including workshops that will work to include men in discussions about women's issues.
"My background is versatile, so it makes me unique. I think about things using intersectionality and inclusiveness," Hicks said.
(Visited 684 times, 1 visits today)