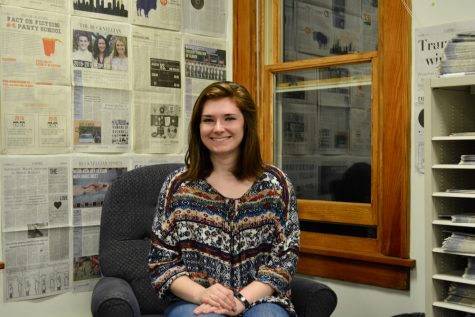 Management - Markets, Innovation & Design '18, Berwyn, Pa.
Caroline was introduced to The Bucknellian
and the magic of copy editing the fall of her junior year. Her attention to grammatical detail and sentence structure along with her knowledge of current events had prepared her well for the tedious tasks that come with this job. She looks forward to another semester with the copy editing team. When she's not editing articles, Caroline can be found working for the Weis Center and roaming around the downhill parts of campus as she can rarely be convinced to climb that daunting hill.
Caroline Clancy, Assistant Chief Copy Editor
Feb 16, 2017

Countering the sexism of stand-up: 'Nell Party hosts first all-female comedy show

(Media)