Community service in a pandemic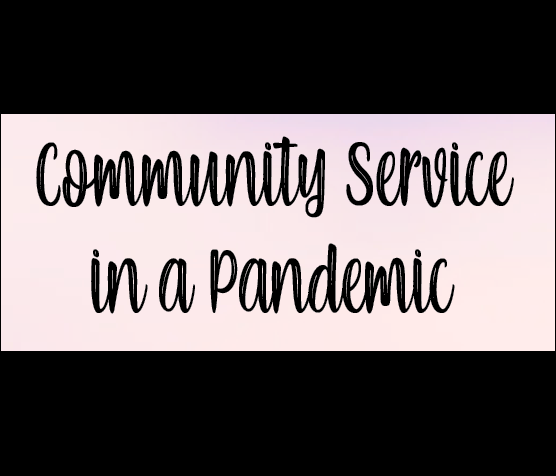 In addition to the various events and activities occurring on campus this semester, students at the University may be wondering what else there is to do in central Pennsylvania. While many have been utilizing the great outdoors of Lewisburg — either renting kayaks from Outdoor Education and Leadership (OEL) to explore the Susquehanna or scoping out local areas like the Buffalo Valley Rail Trail — there are still plenty of programs happening on campus. If you are one of those people searching for things to do at the University, look no further. 
This fall semester, the Office of Civic Engagement has been working hard to provide as many community service opportunities as it can during the pandemic. With the proper safety precautions in place, the Office of Civic Engagement has encouraged students to help the Lewisburg community at the time when it needs it most. While students obviously must use discretion and care when interacting with each other and others outside of the University's community, the pandemic cannot stop students at the University from giving back. 
A New Sense of Service
Prior to the pandemic, the University's students could engage in a variety of off-campus service programs; however, with new safety precautions in place in Lewisburg and the rest of the country, the University's Office of Civic Engagement has had to adjust its prior programs in order to do its part in mitigating the spread of COVID-19. 
Before the spread, programs and events such as Bucknell Buddies — an after-school program for children in Union County — thrived. Other events like Community Harvest allowed University students to serve hot meals to the Milton community, according to the University's website. In addition, other annual events included: Snack Pack (a food donation to low-income families with children of schooling age), Turkeys and Trimmings, The Giving Tree and Empty Bowls.
Assistant Director of Community Service Lynn Pierson explained that while not all community service programs can continue as before, the Office of Civic Engagement has ensured students still have chances to give back. 
"Some of our local community partners are able to offer virtual opportunities to work with children and seniors and others who might be socially isolated," Pierson said.
However, as for in-person opportunities, the Office of Civic Engagement is being cautious. They have advised local agencies to limit in-person contact in order to follow the University's and state of Pennsylvania's COVID-19 guidelines. 
The Lewisburg Community Garden
During the fall semester, the Lewisburg Community Garden is offering in-person volunteer opportunities at a limited capacity. Located at the intersection of North Water St. and St. Anthony Street, roughly a mile away from campus, the Lewisburg Community Garden allows students to get some fresh air and clear their minds. In addition to offering service opportunities to students as a joint project between the University and the Borough of Lewisburg, the garden allows community members to rent plots to grow produce that they can later donate to local food programs. 
In order to protect University students and Lewisburg community members, the Lewisburg Garden is creating a maximum capacity of volunteers. Jen Schneidman Partica, the Lewisburg Community Garden and Bucknell Farm coordinator, encourages students to still participate. But those interested will need to sign up, as there are limited spots in order to create safe, small groups. The Lewisburg Community Garden is open on Tuesdays and Thursdays every week from 4-7 p.m. For more information about signups, interested volunteers — whether students, faculty, staff or community members — can look on the University's website. 
Bucknell Farm
In addition to working at the Lewisburg Community Garden, students can help out at the Bucknell Farm, located on campus near the South Campus Apartments.
"Almost every week on Wednesday afternoons and Saturday mornings, we work together at the Farm, weeding, harvesting, watering and more," Partica said. "Currently, our produce is donated to the B-Eats Student Food Pantry and extra goes to local community food programs."
In addition to being a source of food to B-Eats campus food pantry, the Bucknell Farm acts as an academic research space, supporting the University's sustainability and eco-friendly goals, according to the University's website. And especially now, during a pandemic, what is a better space to relax in than outside with the fresh air and circulation? 
Virtual Service Fair
If all of those amazing service opportunities are not enough, students can sign up for a Virtual Service Fair on Handshake. The fairs feature a variety of service agencies that students can work for. While the most recent service fair occurred on Sept. 1, students should keep monitoring Handshake for more opportunities.
Although our current fight against COVID-19 has been difficult for many members of our community and we should strive to protect every member at all costs, we must not forget the other ways in which community members need support. Whether that be food support, healthy living lessons or mental health safety, the University's students can continuously promote change in the Lewisburg area and beyond, as long as their service abides by the Lewisburg and Centers for Disease Control and Prevention (CDC) guidelines.  
(Visited 338 times, 1 visits today)