Ariana making 'grande' moves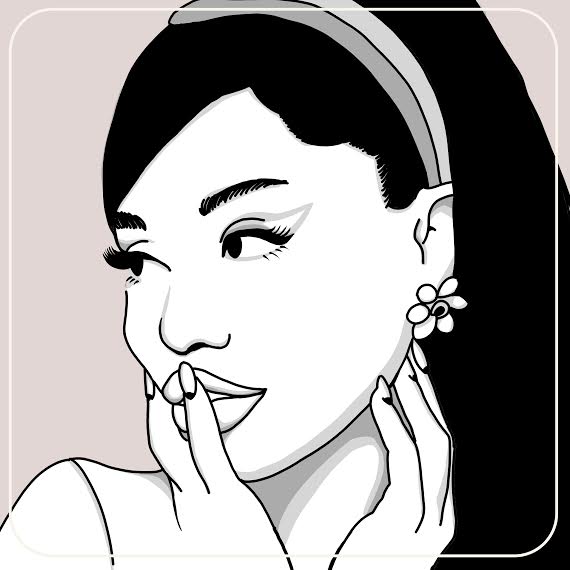 Ariana Grande has just released her sixth album, "Positions." To say that it has been received well is an understatement; her new album's fresh sound and style is a clean break from pop. The first song released from Positions debuted at Number 1 on Billboard's Top 100, and if the success of her past albums is an indicator of the prosperity of this one, I do not see this new album leaving the top spot any time soon. Five other songs of Grande's have also debuted at No. 1 according to Billboard, with "7 Rings" staying at that spot for the longest amount of time of eight weeks.
The song that I cannot seem to get out of my head as of now is "off the table," featuring The Weeknd, for two major reasons. The first reason is that I have been anticipating a collaboration between these two artists since their first song together, "Love Me Harder" in 2014. Their soft and slow styles complement each other in "off the table." Grande sings about whether or not she will be able to find love again, while The Weeknd sings from the perspective of a man who is willing to wait until she is ready to date again. We can assume The Weeknd is standing in for Grande's boyfriend, Dalton Gomez.
But, why is she singing about having trouble loving again? This leads me to my next major reason for loving this track — it deals with Grande's real struggles with finding new relationships after the accidental overdose of her ex-boyfriend, Mac Miller. Many fans know about the toll Miller's death had on Grande as she faced a lot of criticism from those who blamed her for his death. In reality, they were not even together at that time; she was engaged to comedian Pete Davidson at the time of Miller's death. There is something that makes a song all the more special when listeners know about the ways the song reflects the artist's actual life experiences. And Grande never leaves fans empty-handed with the rest of the songs on the album about her thriving relationship with Gomez.
Most of us know Grande from her infamous role in Nickelodeon's television series, "Victorious" as Cat Valentine. And when she first began her singing career, it was much more difficult for her to separate her sound from her television character than it was for others in a similar position, such as Miley Cyrus or Selena Gomez. But it is safe to say that Grande has come a long way since her first single "Put Your Hearts Up" in 2011. According to Elite Daily, Grande admitted in an interview that her debut single was more Cat's single than her own. But six albums, three Oscars, a Grammy and countless other awards later, Grande has successfully marked her path in the music industry. With her classic whistling and runs that pay homage to her past albums mixed with a fresher and slower take on R&B, I certainly want to hear more.
(Visited 281 times, 1 visits today)