Athlete of the Week: Marwan Abaza '21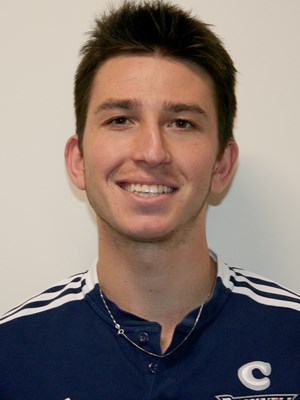 This past weekend, the Bison men's tennis team earned a strong 6-1 victory over the Loyola Greyhounds. Marwan Abaza '21 was central to the Orange and Blue's victory, starting off the day with a No. 1 doubles victory alongside teammate Cooper Bradshaw '22. Abaza then went on to end the day with his second No. 1 singles victory of the season.
"I am very relieved to be able to at least compete in my senior year. Sam Yildirimlar and I are very excited to have our senior day match at home against Lehigh, too," Abaza said.
Abaza relocated to Lewisburg heading into his sophomore season, as he spent his freshman year at Florida Atlantic University. When he first transferred, Abaza faced challenges both on the court and in the classroom, but ultimately he was able to overcome them and succeed. While it took Abaza a little bit of time to assimilate to the new environment with the Bison, he has emerged as an effective leader for the Orange and Blue, both athletically and academically.
Abaza credits much of his success to the support he has received from his family, explaining that "I would not be where I am today without the influence and guidance of my family. Work ethic has been necessary for improvement in any field, but especially tennis."
During his time with the Bison so far, Abaza was named a two-time Patriot League Player of the Week, as well as a two-time member of the Patriot League Academic Honor Roll. In addition, Abaza earned 2020 ITA Scholar-Athlete accolades.
Abaza has really enjoyed every moment with the Orange and Blue since transferring, but explains that his favorite moments "from competition at Bucknell are definitely having the closest matches against conference rivals. Beating Colgate is always a norm and a pleasure."
The Bison men's tennis squad has had a strong start to their season, and Abaza is excited for the matches that remain.
"It has been a very unusual season with COVID-19 but our guys could not be more ready for the remainder of the semester. I believe we are legit contenders for the conference title."
Career Stats:
22 singles wins
18 doubles wins
(Visited 119 times, 1 visits today)