Athlete of the Week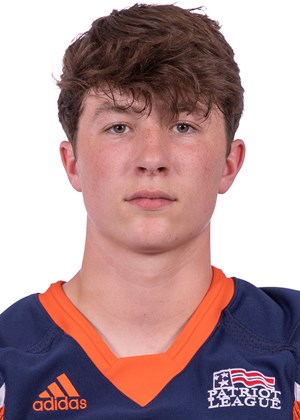 The Bison football team earned their first victory of the season this past homecoming weekend over Cornell, and the Bison quarterback, Nick Semptimphelter '24 was a very large contributor. The sophomore accomplished his first touchdown pass to teammate Christian Spugnardi '25, as well as three consecutive passes for first downs. Semptimphelter finished the game with a 66.7 percent passing percentage and accomplished 85 passing yards. The final score of the matchup was 21-10. 
In the short-lived spring 2021 season, Semptimphelter got playing time in two of the four games, and has really stepped into a crucial role for the Bison in this current fall season. 
Football has always been a big part of the Sepmtimphelter's life. "My dad played professional football, so ever since I was young I knew I wanted to play football at a high level. Having him as a role model was very influential in my career, and he has helped me all throughout my career," Semptimphelter said. Not only did his father play professionally, but in college, he played for Patriot League competitor, Lehigh University, where he led the team to its first Patriot League Championship. 
With younger, underclassmen players (like Semptimphelter) playing in such key roles and contributing to the Bison's success, suggests only high hopes for the future of the program. Semptimphelter speaks on this, as well as his appreciation for the seniors that are so important to the program. "Throughout the many practices, workouts and meetings, I believe our team has created a very special bond. That bond was on display last Saturday against Cornell. We are a young team, so the role this senior class has played in being leaders for the younger players has been very important to our success," Semptimphelter said.
The quarterback and the Orange and Blue will compete again this upcoming Saturday at Lafayette in their opening game of Patriot League play.
(Visited 92 times, 1 visits today)