Athlete of the Week: Andy Dorsel '25 Swimming and Diving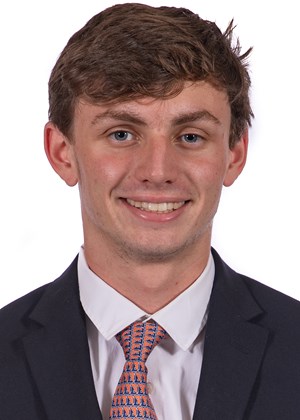 The Bison swimming and diving team has started their season strong with a 3-0 record, beating opponents Holy Cross, Boston University and Binghamton. Andy Dorsel '25 has already been contributing to the program's success. In just the first three meets alone, Dorsel has placed three times. He took third place win of the 200 medley relay, only falling to his own teammates, first place in the 200 medley in the meet against Boston and first place win of the 200 hundred butterfly against non-conference rival Binghamton. 
The first-year touches on the season thus far and how there are high hopes of the team's success in the future. "The season has been off to a great start, with a 3-0 record and some solid swims. I've been doing well at the meets. I'm looking forward to getting even closer with the team and racing in our championship meets," Dorsel said. 
The 3-0 record is a great accomplishment for the Bison indeed, as last season the record started out as 1-2. The addition of swimmers like Dorsel as well as the growing team culture has led the team to such a successful season thus far. 
Dorsel's swimming specialties are a wide range as he specializes in breaststroke, fly and the individual medley. He has certainly proved his worth thus far with his performances in the meets. 
Dorsel and the Bison head to Annapolis to play American, Lafayette and Navy on Nov. 6 where they hope to keep their winning streak alive. 
Career Stats:
1st in 200 yard IM (vs Boston University)
1st in 200 yard butterfly (vs Binghamton)
Placed in 6 individual races
Placed in 1 relay race
(Visited 202 times, 1 visits today)