Athlete of the Week: Tim Zelikovsky '24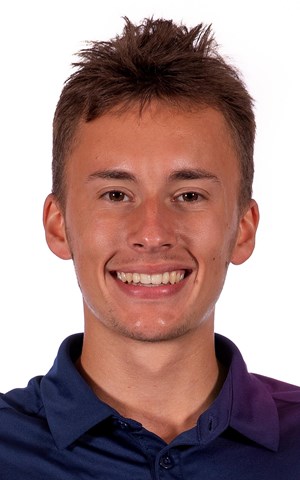 Sophomore tennis star Tim Zelikovsky '24 has had quite the winning streak for the men's tennis team these past few weeks. In fact, he was named the Patriot League Men's Tennis Player of the Week on March 8. He received this accolade for winning his sixth straight singles match against Dartmouth college. This victory was the only one the Bison secured that day. In total, Zelikovsky has a 15-7 record on the season and a 9-4 record in doubles play. Zelikovsky and his doubles partner Harrison Gold '24 had a five-match winning streak prior to the Dartmouth match.
In the Patriot League opener that occurred on March 19 against Army, Zelikovsky struck again, winning both his singles and doubles matches. The singles match was only two sets, with a final score of 6-3, 6-4. The sophomore has proven that the overall record the team has does not reflect his playing ability. The next Patriot League matches will occur this Friday and Sunday against the Colgate Raiders and Boston University Terriers. While in his rookie campaign the Bison did not compete against Boston, Zelikovsky had no problem defeating the Raiders in both instances he faced them – including the Patriot League Quarterfinal match. 
Regarding his performance thus far this season, the Bison starter certainly knows his worth. "I've been able to secure consistent singles wins at the No. 4 spot, and Harrison Gold and I have had some great doubles wins as well."
"The energy I output in my matches is unmatched," Zelikovsky added, "which I believe greatly contributes to my recent success." 
Zelikovsky has high hopes for his team, and is proud to be a Bison. "I'm very proud of my team and our efforts to support each other on and off the court. The energy we share on the court is electric," Zelikovsky said, "and all of us love competing and winning as Bison. As we get into the prime of our season and play Patriot League matches, we all have a common goal in mind, which is to take the Patriot League title home."
Zelikovsky and the Bison have eight more matches to compete until the Patriot League tournament begins. The team is lucky to have such a consistent player with a positive attitude and yearning to win. 
But as Zelikovsky himself said, "[t]he job is not finished until we secure the semi-finals in the Patriot League and make history for Bucknell men's tennis."
Career Stats:
19-11 singles record 
14 doubles wins 
6-3 doubles record on court 1
(Visited 234 times, 1 visits today)