Athlete of the Week: Samuel Whittaker '23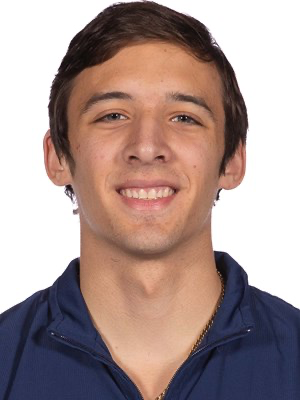 Samuel Whittaker '23 started his senior cross country campaign in blazing fashion this past weekend, picking up an impressive win (18:28.1) on the 6k course, as he beat the rest of the field by over 21 seconds. 
The senior captain controlled the race from start to finish, largely due to the work he has put in throughout the summer.  
"This is a big year for me personally–senior year," Whitaker said. "A lot of work went into it, so I feel like I'm right where I left off this past outdoor season, if not a little better. My cross country career has been filled with ups and downs, but I feel better than I ever have coming into this year."
The motivated Whittaker was a large part of the team title won this weekend for the Bison, which is the second straight team title for the team at the Bison Opener. The Orange and Blue are looking to build off of this impressive win into the rest of the season, as they have huge aspirations for the rest of the year. 
"This year I think we have one of the best teams we've had in the last six or seven years. We returned a lot of guys, and the first years really took the summer seriously and look ready to contribute," Whittaker said. "I think we are capable of breaking up Army, Boston and Navy at the Patriot League Championship, who have consistently been at the top of the league recently. To take them down would be good, and I definitely think we can do just that."
The success of the Bison will largely depend on the captain who is very much accustomed to leading the pack. The star distance runner has been a key component of the team since he arrived, as he racked up multiple podium finishes at Patriot League Outdoor Championships last year, Second Team All-League in Cross Country in 2021 and earning All-East honors in the 5k, a race in which he is top five in school history.
Whittaker and the rest of the Bison are looking forward to continuing the success they found this past weekend throughout the rest of the season, which starts with the Siena Invite in Loudonville, N.Y. this Saturday at 10 a.m.
(Visited 85 times, 1 visits today)