Bucknell Women's Volleyball is making history
This weekend, the Bison women's volleyball team hosted the Bucknell Invitational in Davis Gym. 
The team now stands at 6-0 after a stellar undefeated performance over the weekend.
On Friday, they played four matches against George Washington University (25-27, 25-17, 25-14, 25-18). Following a close first set loss, the Bison held their own in the next three to continue their spotless season. 
Against New Jersey Institute of Technology, the Bison secured a win in three matches (25-20, 25-21, 25-17). The Bison hit .232 while NJIT sat at .140. 
In the final game of the Bucknell Invite, the Orange and Blue made history, securing a 6-0 season start due to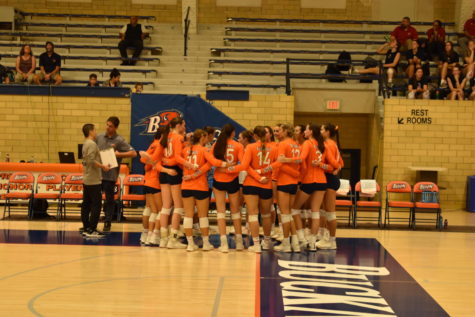 their victory against Long Island University (25-22, 25-20, 25-16). The Bison took an early lead and cruised to a 25-16 win in the final match of the weekend. Bri Frazilus '26 and Cat Jamison '24 combined for 26 kills, assisting in a .209 hitting percentage.
"This past weekend was pretty rewarding for us," Sandra Korusiewicz '23 said. "We have a great team chemistry, and get along well on and off the court. Our hard work in practice and beyond the gym pays off. We hope to carry on with the winning streak to, hopefully, be as successful in the Patriot League as we are in preseason now."
The Bison travel next week to Buffalo for the Western New York Invitational.
(Visited 173 times, 1 visits today)