Men's and Women's Cross Country start their seasons off strong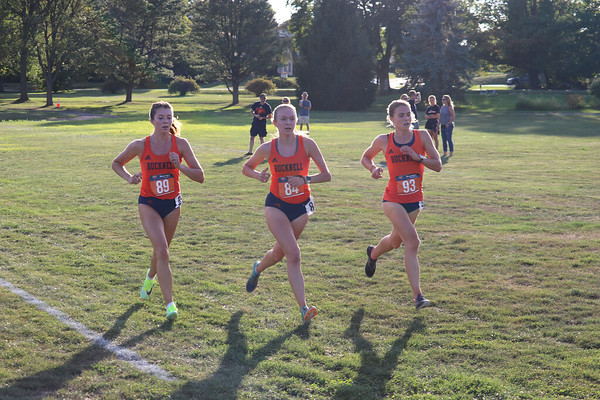 Noor Kaur, Contributing Writer
September 9, 2022
The men's and women's cross country teams begin with a strong start at the Bison Opener on Friday evening.
The women's team came first over opponents including Lafayette, American and Loyola, with several runners claiming a top-20 spot. Abby Paczewski '24 led the pack, finishing in first place with a 14:15.4 time. Following closely behind, Caryn Rippey '26 finished second with a time of 14:16.0 and Ally Clarke '24 third with a time of 14:17.9.
Keeley Misutka '25 (14:39.6), Laura Sakol '24 (14:45.4), and Asta Rustad '23(14:51.1) joined Paczewski, Rippey and Clarke in holding top-10 spots, finishing seven, eight and 10, respectively. 
Paczewski eagerly sets her focus on the rest of the season.
"We're a whole new team this year, as we lost a dominant senior class, so it'll be exciting to see how the season turns out," Paczewski said. "We now have to step up and push each other a little more. We are a young but motivated group, who could do some damage at the Patriot League Championship in October."
On the men's side, Sam Whittaker '23 agrees.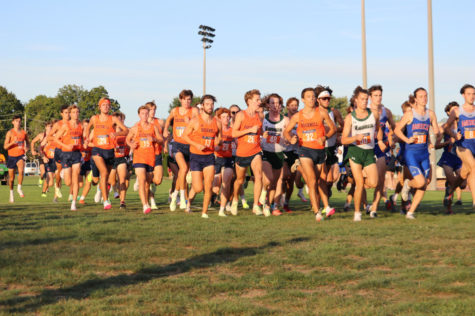 "It's great to start the year off with a team win," he said. "But, it's right back to work if we want to show Army, Navy and Boston what we are made of come the League Championship." 
Whittaker took first place on Friday, finishing 21 seconds ahead of the runner-up with an 18:28.1 time. Freshman Trent Dinant '26 followed in third place at 18:58.8, with sophomore Grayson Crockett '25 (sixth, 19:12.7) and freshman Henry Didden '26 (10th, 19:17.0) claiming top 10 spots as well.
After a successful weekend, both teams will compete in the Siena Invite in Loudonville, N.Y. this coming Saturday.
(Visited 38 times, 1 visits today)