Athlete of the Week: Andu Vlasceanu '23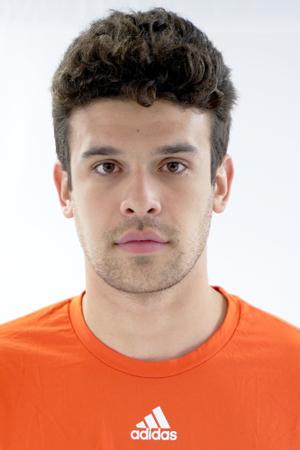 The Bucknell men's water polo team had an impressive weekend, with an overall record of 3-1 at the Bucknell Invitational, largely due to the contributions of star attacker senior Andu Vlasceanu.
Vlasceanu had an amazing scoring weekend, tallying 12 goals over the course of the four games. One of these games included a dominant 5 goal game in a convincing win over Johns Hopkins.
When reflecting on the weekend, the senior felt that this weekend was extremely good for the young group.
"We have a very talented team and I think we can do well but right now we're still learning about each other," Vlasceanu said. "I think we are starting to figure things out, and when we do, I know we will be even better when it matters most."
This team has historically been at the top of the MAWPC, winning a championship as recently as 2019. Andu was a key contributor to that group, as he was named the MAWPC Rookie of the Year, and has only built off of that success since then.
The success of the Bison this year will largely depend on play from Vlasceanu, as he has consistently been one of the best players in the league since he arrived in Lewisburg. The multiple time MAWPC First-Team selection has been at the forefront of the program for years, and he seems poised to make an even bigger impact. 
"We all have the goal of winning the championship; we all want to win, but I want to have an even bigger impact than I did last year. I want to help my team in any way possible, even if it doesn't mean scoring a lot of goals. If I can just do my job, it'll be perfect," he said.
The Bucknell men's water polo team has a big weekend coming up, as they have four more games in what looks to be an action packed weekend. 
"I liked how we were fighting until the end and built chemistry more and more each game," Vlasceanu said. "We want to go into this weekend with the right mentality and dominate the games we play."
The Orange and Blue will compete in Erie, PA, this upcoming weekend, facing Salem and McKendree on Saturday and Mercyhurst and Gannon on Sunday.
(Visited 301 times, 1 visits today)