The Mods are being torn down after more than 50 years
After more than 50 years, Bucknell West, affectionately known as "The Mods" by students, alumni, faculty and staff alike, are finally being torn down, with construction beginning after the Fall 2022 semester. 
Only half of the Mods will be torn down at a time in order to maintain options for student housing, and each set of two residential buildings will replace each half of the Mods as they are torn down. All four of the new student housing complexes will be finished by the beginning of Fall 2024, in time to welcome the class of 2028. 
Additional on campus housing units will be allocated for students who could be displaced during the construction process. 
Each new student housing unit, of which there will be 4, should take approximately 8 months to complete, including a heating and cooling system that will be entirely carbon neutral. The University intends to uphold their promise of achieving net carbon neutrality by the year 2030, and the revamp of Bucknell West is another step in that direction. 
By constructing student housing with geothermal systems, the demand for power will be reduced and all energy will be sourced from renewable options rather than fossil fuels and greenhouse gas emissions.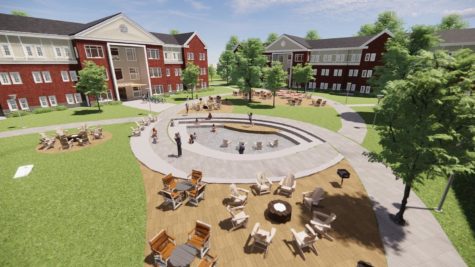 The plans for the new apartment buildings are up-to-date and inspired by modern housing styles. The outdoor space will be expansive, and will include a fire pit, amphitheater, ping pong tables, a volleyball court, barbecue grills and space for outdoor activities and seating. 
The overall campus reaction has been positive, as well as some alumni and upperclassmen expressing jealousy. 
"A lot of great memories were made in the mods in the 90s, but I definitely felt like they could have been updated then," Erin McCoy Simpson '95, who lived in the mods, said. "I'm happy to see them finally being renovated, especially after seeing them when my daughter lived there."
"Hearing the news that the mods are going to be torn down was bittersweet," Jack Calisi '23 said. "I have some real fond memories from over across the highway, but it's probably time to update that housing. I am also very excited to see some of the sustainability features put into place in the new dorms."
Will Orzell '23 had a different sentiment in mind when he found out about the mods being torn down.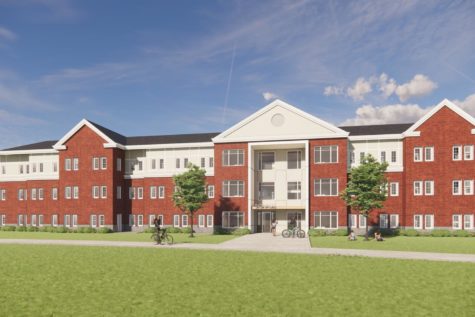 "Nowhere else in the country will someone pay that much money to share a 168 square foot space with three other people," Orzell said.
The new apartments will sport Bucknell's traditional red brick exterior, matching the rest of campus. They will be three floors, and will house 70 students each for a total of 280 students. The new apartments will strongly mimic the current Bucknell South Campus Apartments, and will be arranged in varying layouts and floor designs that will include a kitchen, bathroom, shower and vanity area, as well as lounge areas and common laundry areas.
(Visited 587 times, 1 visits today)