Wunderkammer: Collections and Legacies
This article was updated on 10/21/2022 to fix error in the title of the exhibit.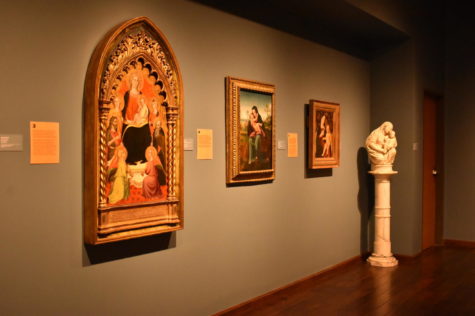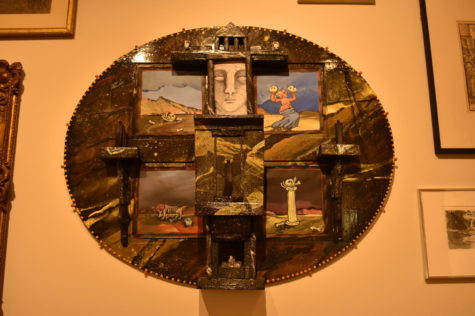 If you're interested in a non-artistic layman's perspective on the current Samek art gallery, continue reading. The ELC's Samek Art Gallery is currently hosting the Wunderkammer: Collections and Legacies exhibit. This collection comprises the "evidence of history," with images of family heirlooms, vinyl records and elephant figurines to name a few.
Where did the name Wunderkammer come from? During the European Renaissance, a Wunderkammer gathered artifacts from around the world, developing a collection indicative of the diversity across the globe. 
"These rooms and collections were intended to inspire scientific curiosity and aesthetic experience simultaneously; they were machines for wondering," a description on the Samek's website reads. The Samek Art Museum collection is organized on a timeline that represents when the artwork was brought to the collection, rather than when it was created. 
The purpose of this exhibit is to discover the collections in our community, and to recognize that they play an important role in our "collective social memory." I love the concept of this collection, not only because it gives us the space to share our personal passions, but because it allows us to share the most vulnerable parts of ourselves in a creative, inviting way. This collection is here to inspire innovation and spark curiosity and wonder. 
What we "collect" isn't always necessarily physical; it can be the collection of the thoughts, ideas, and emotions that we have on a daily basis. I felt that the photos of physical collections were indicative of those individuals' personalities, and represented far more than a simple hobby. 
I also took the time to explore the rest of the artwork in Samek, which contains a diverse set of works ranging from photo collages to ink on woodblocks. However, one piece by The Guerrilla Girls (an anonymous artist group dedicated to fighting sexism and racism in the art world) stood out to me.
Titled, "Do Women Have to be Naked to Get Into the Met. Museum?" The Samek Art Gallery features this 1989 Guerrilla Girls piece. Created in the lithography style, this work serves as a commentary on the sexualization and objectification of women in art, asserting that "Less than five percent of the artists in the Modern Art sections are women, but 85 percent of the nudes are female."
This is just one example of the conversations that can be inspired from Samek's gallery. If you want to explore collections, learn more about social issues, or simply be inspired, head over to The Wunderkammer Exhibit.
If you would like your collection to be included in the exhibit, send your name, what you collect, and a photo of an item from your collection to [email protected]. 
(Visited 59 times, 1 visits today)