Athlete of the Week: John Gehrig '24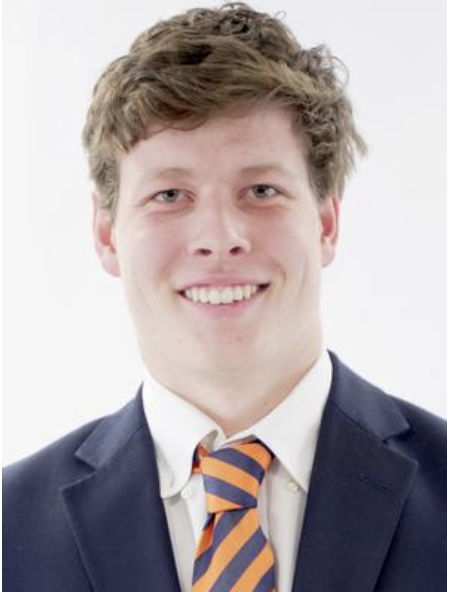 Surpassing Delaware on the final day, the Bucknell men's swimming and diving team was able to walk away with a victory in the 2022 Bucknell Invitational. 
Numerous strong performances led to the team finishing first amongst eight teams, but the performance of John Gehrig '24 stood out amongst the pack. 
The First Team All-Patriot League member was part of three winning relays, earned two individual wins and finished runner-up in three more events. 
Gehrig also added multiple program top-10 finishes. Among these finishes was a school record performance in the 200 freestyle relay among teammates Justin DiSanto '25, Leo Kuyl '23 and Chris Fabian '24. 
 "I'm not used to being on a relay that short of a distance, so I was definitely nervous going in," Gehrig said. "You have to be sort of perfect in a way because the race goes so fast. We knew we had a chance to break it going in, but it was awesome when we realized we actually did it. However, we definitely know we can go even faster and are excited with what we can do."
This weekend was one of many great performances for the Orange and Blue this season, as they have won five of six dual meets so far. Despite the success the squad has already enjoyed, Gehrig and the Bison know they can do even more. 
"I think our team is in a really good spot right now. We're definitely where we wanted to be at this point, maybe even better. Over the next couple of weeks, if we train hard over break, I think we can all take ourselves to the next level. If we do that, I think we can definitely put ourselves in the best position possible for the rest of the year, especially Patriot League Championships," Gehrig said. 
This Bucknell team is looking better than ever before, setting new records nearly every time they compete. The sky seems to be the limit for the squad as they look to reach new heights that the program has never seen. The Bison look to build upon their momentum as they host Army on Jan. 14 in what will be a key Patriot League matchup.
(Visited 75 times, 1 visits today)