Breaking the Bubble (2/10/2023)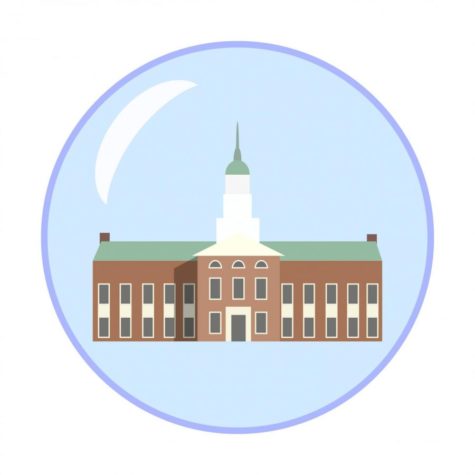 Domestic:
Last Sunday the 65th Grammy Awards yielded many well-deserved winners. Beyoncé won best dance/electronic music album for "Renaissance," breaking the record for the most Grammy wins in history. She was also nominated for album of the year, but this award was given to Harry Styles for "Harry's House." Bonnie Raitt was awarded song of the year for her blues-rock composition of "Just Like That," which beat out artists including Taylor Swift, Kendrick Lamar and Adele. Lizzo won record of the year for "About Damn Time," and best new artist was awarded to traditional jazz singer Samara Joy who also won best jazz vocal album for "Linger Awhile." 
President Joe Biden's State of the Union Address took place last Tuesday, and his choice of words to "finish the job" alluded to his high likelihood of running for reelection in 2024. At 80 years old, Biden would be the oldest president to run for reelection . In his speech he called on Congress to fulfill a few new policy initiatives, like ending "junk fees" in travel, entertainment and credit cards. He enraged House Republicans by stating that "some Republicans want Medicare and Social Security to sunset every five years," which led to heckling from the right for the rest of the speech. Biden only briefly spoke on China regarding the economy. On the subject of Ukraine, Biden described what the United States has done to aid them and stated, "We will stand with you as long as it takes." At the end of his speech Biden received bipartisan standing applause. 
International: 
The Swedish government announced a plan last Tuesday that intends to discourage migrants from coming to the country. Migration minister Maria Malmar Stenegard stated in a news conference that an international information campaign aimed at foreign authorities will be launched to make it so "fewer people will come" to Sweden. She said, "If [migrants] receive information on which rules apply here, we'll reduce the risk of suffering for these people and can focus on those who actually need protection to a greater extent." Prime Minister Ulf Kristersson added that, "Immigration to Sweden has been unsustainable," and that there is a current paradigm shift in the country's migration policy that could also include stricter rules to gaining citizenship. Each year since 2018 Sweden has admitted more than 5,000 migrants. The plan aims to lower this number to 900 this year. 
China's high-altitude surveillance balloon that was shot down last Saturday was recovered by the U.S. Navy off the coast of Myrtle Beach, S.C. The Pentagon has stated that the balloon is about 200-feet tall and divers are still looking for other parts of the balloon which include the sensor/photography equipment, estimated to be the size of three buses, that have sunk 45 feet to the bottom of the ocean. Officials said the team is searching within a debris field that is the size of approximately "15 football fields by 15 football fields." A small portion of the sunken debris has been found and is being analyzed at the FBI lab in Quantico, Va. Another official stated that the balloon had self-destruct explosives but have not been found yet. Last Monday, White House Security Council spokesman John Kirby stated that there was no plan to return the balloon or its equipment back to China. Beijing's Foreign Ministry Spokesperson Mau Ning responded, "What I can say is that this airship does not belong to the United States, but to China. The Chinese government will continue to resolutely safeguard its legitimate and legitimate rights and interests." 
The 7.8 magnitude earthquake in Turkey and Syria has killed over 11,000 people and displaced 300,000 Syrians as of last Wednesday. The disaster is compounded by the already prevalent humanitarian crisis occurring in northwest Syria, where 4 million rely on humanitarian aid, and freezing weather conditions that are complicating rescue efforts. To help provide emergency services to families in Turkey and Syria, consider donating to the International Rescue Committee. 
(Visited 22 times, 1 visits today)