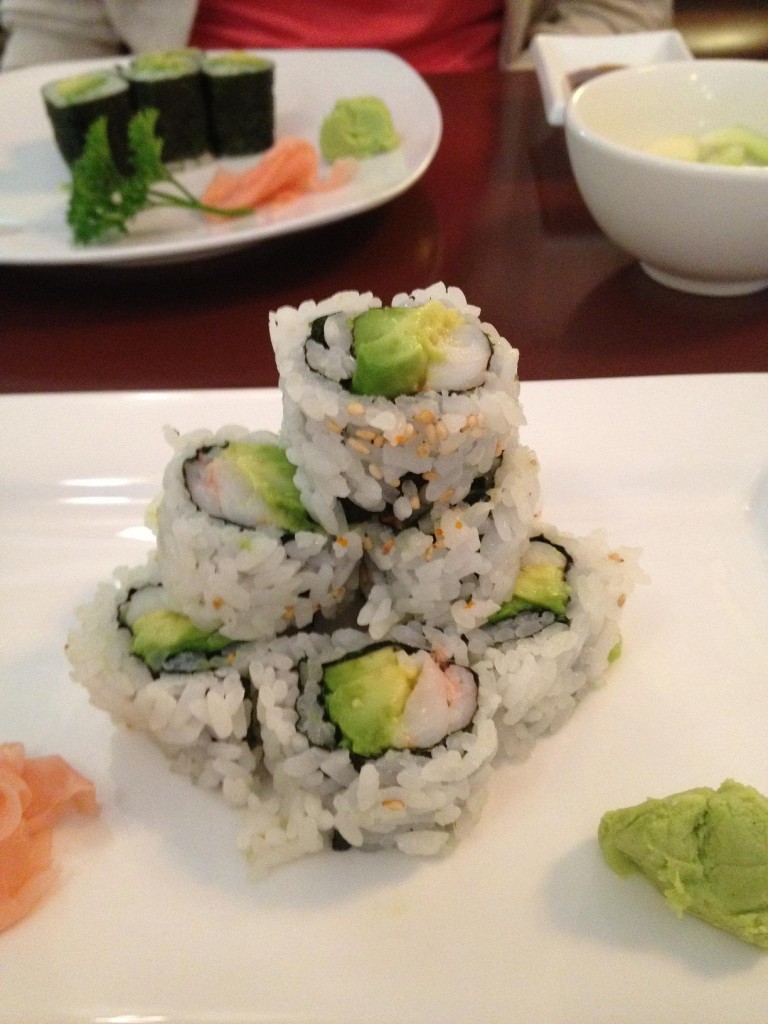 Emily Guillén
Editor-in-Chief
When the news came this spring that Marco's Tapas would be closing its doors, many students were upset by the loss of one of their favorite Market Street restaurants.  What they didn't know was that Sushihanna, a Japanese restaurant specializing in sushi, would be taking the tapas bar's storefront location.
Located at 432 Market Street, between The Chamberlain Building entrance and The Open Door Framing Gallery, Sushihanna is sure to be a popular lunch hot spot with students this fall.
On my recent lunch trip to the new restaurant, I ordered one of their lunch specials: a tuna roll and a shrimp avocado roll for $9.45.  My friend ordered a simple avocado roll for $3.00.  Each came with a small bowl of sesame cucumber salad.
Story continues below advertisement
We both found the amount of food for the price to be typical for downtown.  Even for heavier eaters, prices are still reasonable.  Even the more expensive shrimp tempura roll is only $6.9, and a Hibachi dinner of chicken is $9.95.
Beyond the prices, we were impressed by the food and speed of service.  We were able to walk into the restaurant, order, eat and pay our check in just under an hour, something not frequently found in Lewisburg.
My tuna and shrimp avocado rolls were great.  No longer will I have to drive to Wegmans in Williamsport or State College for a decent roll; I can just walk downtown for a well-crafted roll and avoid the repeated disappointment from the sushi at the Bison.
My friend called her avocado roll "simple, but tasty."  Not only was she referring to the food itself, but also the presentation.  The clean look of the plates allowed us to focus on nothing but the meal.
All in all, we found Sushihanna to be a nice addition to the restaurants downtown.  It gives us one more cuisine option to add to our current haunts.  It will most likely compete most directly with Pronto!, based on its attraction of lunchtime clientele.
Hours:
Monday – Saturday 11 a.m. to 10 p.m.
Sunday 11:30 a.m. to 9 p.m.
(Visited 130 times, 1 visits today)