Q&A with Zach Beltran, Concert Committee Chair and Avicii enthusiast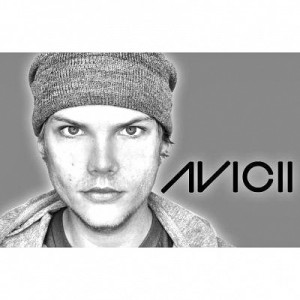 Molly Ford
Writer
Q: For those still unfamiliar with the artist, let us know what makes Avicii stand out.
A: I think Avicii will bring something completely new and exciting to the University. Avicii is a Swedish DJ and is recognized as one of the top DJs in the world. His most well known hit is "Levels." I think that for the Concert Committee, we realized hosting Avicii would allow the campus to experience a new concert atmosphere as well as be at the cutting edge of an emerging music scene. The festival has become very mainstream and artists are playing all over the country and world at events such as Coachella, Lollapalooza, Bonnaroo, Electric Zoo, etc. I studied abroad in Italy last year, and even there, Avicii was being played in restaurants and clubs. 
Q: Could you discuss how Avicii brings a different genre than we have seen in the past years with Nelly, Kesha, B.o.B., Sam Adams, Timeflies, etc. that were very much hip hop and pop focused? House or Electrical Dance Music (EDM) is sweeping the nation. Is this what the students asked for? Why a DJ?
A: Avicii will bring a completely new vibe, as we have never had such a big DJ performing on such a large scale. Choosing an artist is always a challenge because the committee takes into account various factors such as availability of artists, campus wants, budgets, etc. Recently, hip hop and rap have been able to fill most of our needs and seemed to work out the best. Having the opportunity to get Avicii was an obvious choice for the committee based on campus excitement surrounding this genre.
Q: How do you think this change in artist and genre will affect the night? How will the concert be unique to past years?
A: I think the concert will be unique because it will be more about production and atmosphere than musicality and the artist. For example, if you go to see Dave Matthews, you expect live instruments and a traditional "band" performance. With Avicii, people are going to be part of something larger than themselves and experience the awe that comes with a house artist and atmosphere.
Q: How do you think the turnout will be?
A: The committee is hoping to sell out. I think there is a lot of excitement surrounding this concert and it truly is an amazing opportunity for students. The Fieldhouse is a very intimate setting for such a major act and any student that misses this concert will definitely feel left out.
Q: Why a Sunday?
A: The Concert Committee is heavily focused on availability of artists, and Avicii was available for a Sunday this year. We thought the benefit of hosting such a great artist would outweigh any costs of having the concert on a Sunday. Also, most other schools have concerts all nights of the week. Our University just hasn't moved there yet. So, we're exploring new territory and moving the Concert Committee forward.
Q: I heard rumors about bringing Avicii to campus last year. How did you make it happen this year?
A: Avicii was not available for our needs last year. Luckily, we were able to fit him within our schedule and budget this year. With the committee's excitement about Avicii and insight into the wants of the student body, we were able to quickly jump on the opportunity.
Q: How do you handle hosting such a popular and successful musician on campus?
A: Most of what the Concert Committee does on campus is not seen or recognized. We focus heavily on the decision that goes into choosing an artist and spend a lot of time preparing for marketing and producing the concert. We also spend a great deal of time setting up and breaking down the show. This year we have a really strong committee of dedicated members who put in lots of time to make sure everything at the concert runs smoothly. We're also consistently reflecting upon the wants of the student body and our range of options. The artists' arrival is the easy part. We make sure that the day of the show runs as smoothly and comfortably as possible and that everyone has a great time.
Q: Please add anything else you would like The Bucknellian to know! Ticket sales, marketing for the concert, etc.
A: Tickets go on sale today at 11 a.m. in the Campus Activities & Programs Center (ground floor of the Elaine Langone Center), Weis Center, Bookstore Box Office and online at bucknell.edu/boxoffice. Tickets are $25 for students and $30 for the general public. All tickets go on sale at the same time, so get them quick before they sell out!
(Visited 102 times, 1 visits today)