Retreat fosters lifelong bonds and a vision for a better Bucknell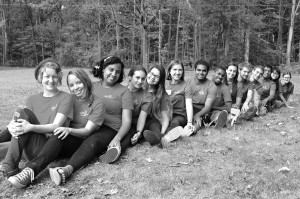 Christina Oddo
Arts & Life Editor 
Common Ground continues to be a rewarding experience for students year after year during fall breaks. Common Ground is a free, five day diversity immersion retreat that takes place at the Cowan Forrest Brown Conference Center. Common Ground focuses on issues surrounding race, sexual orientation and gender. Thirty-five students participated this past fall break, lead by Director Capri Dubois '13 and Assistant Directors Sam Lauer '13 and Ana Aguilera Silva '14. There were also 11 facilitators for the program.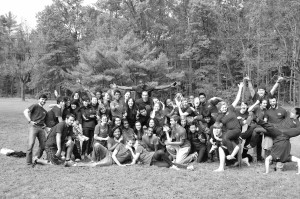 "As a facilitator, Common Ground taught me that the things I say truly do have an impact on people," Kate Albertini '14 said. "One night, through tears and laughter, I encouraged participants to say 'hi' when they pass people they know on campus. At the time, I did not think it was that profound, but I can tell you that I have been so incredibly touched by all the amazing hugs and greetings I have both witnessed and received since returning to campus."
Students take part in different activities that highlight topics about identity. The "Race Iceberg" is an activity that deals with racial and ethnic stereotypes, while the "Falling Stars" activity explores the coming out process. Different levels of discussions are facilitated in small and large groups throughout the retreat.
"I do not come from a very diverse background, and the diversity immersion retreat opened my eyes to the difficult experiences many Bucknellians are going through at home and on campus in relation to issues of race, sexual identity and gender among others," Jennie Means '14 said.
Favorite bonding activities among the participants include "Trees & Stumps," "Mafia," "Psychiatrist," dance parties and campfires.
"What gives me the most hope for the future of Bucknell is the response members of the retreat have had since returning to campus," Means said. "The experience we had together and the love and respect we now share is something that will not only help us maintain our friendships into the future, but will also drive us to make change on Bucknell's campus and follow through on the action plan we created."
(Visited 93 times, 1 visits today)