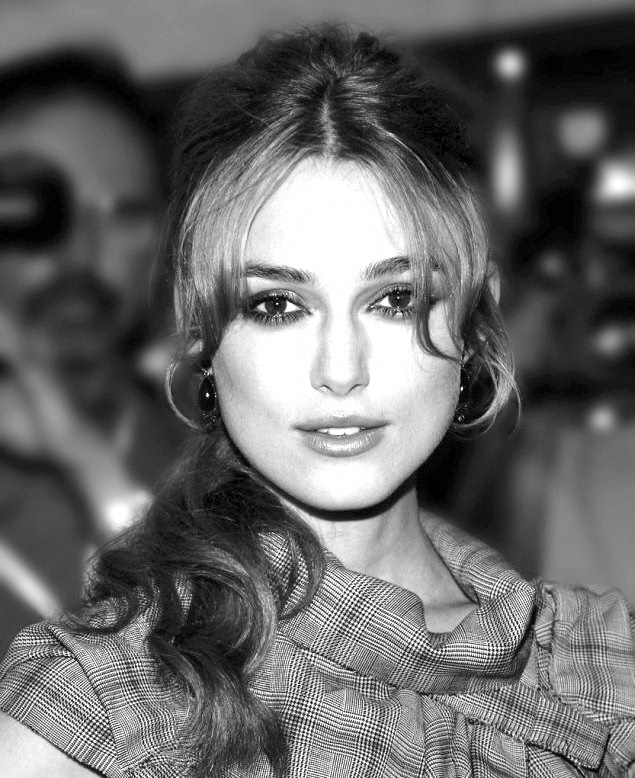 By Carolyn Williams
There were many reasons I was dying to see Joe Wright's "Anna Karenina" adaptation this holiday season. One, it's my favorite novel. Two, I love Tom Stoppard's writing, and three, I really like Russian history. But more than anything, I figured that with such an epically awesome plot, what could really go wrong?
A lot of things went wrong.
Story continues below advertisement
The complex storyline of Tolstoy's "Anna Karenina" has been reduced to a succinct two-hour run time, but most of the cuts are tastefully done. The film opens in Moscow on the marital troubles of Stiva (Matthew Macfadyen) and Dolly Oblonsky (Kelly Macdonald). Unfortunately, Stiva has been caught sleeping with the children's governess and in swoops his sister, Anna (Keira Knightley), from the glittering cultural center of St. Petersburg, to reconcile the pair. Disinterested in her own marriage to the dull civil servant, Karenin (Jude Law), Anna quickly repairs the surface-level damage within one unhappy family. She is afterwards convinced to attend a ball, where Dolly's little sister, Kitty, expects to be proposed to by the dashing young officer of the moment, Count Vronsky (Aaron Taylor-Johnson).
Meanwhile, Stiva's best friend, the wholesome farmer, Levin, has come into Moscow for the express purpose of proposing to Kitty as well, only to find her interest completely dominated by Vronsky, who, in turn, is captivated by the sophisticated and aloof Anna. Our heroine arrives at the ball dressed daringly in black and completely steals Kitty's frilly white thunder. One passionate dance seals the deal, which breaks Kitty's heart and paves the way to Anna's ruined reputation.
To describe "Anna" in three hundred words or less is criminal, but basically, Vronksy and Anna, once they've begun their affair, cannot be kept apart, and are forced to make brutal choices and undergo heartbreaking sacrifice, with their decisions informed by strict nineteenth-century Russian convention. As a woman, Anna is specifically condemned by her peers for doing publicly what everyone else does privately. One character puts things in perspective for the film's modern audience, as she says "I'd call on her if she only broke the law, but she broke the rules."
One might say Wright broke a couple of rules in making this film too, but not in a positive way. In an obvious attempt to distance himself from traditional literary adaptations, Wright has set the action of the film in a falling apart theatre and most of the scenes take place on stage or in the wings. Though the film is, at times, visually breathtaking, after the first hour, I couldn't help but feel Wright was trying too hard. The choreographed movements of the extras certainly lend to the feeling of circumscribed social rules, but they simultaneously anesthetize much of the human flaw, which is so huge a part of the story.
It doesn't help that Wright gets little support from his lead actors. Taylor-Johnson gives a wholly superficial performance as Vronksy and you almost feel bad watching Knightley try (and fail) to carry their whole romance herself. Maybe in a different version of this story, she could have given a better performance; I'm really not sure. Fortunately for everyone, McFayden's Oblonksy delights us as he mischievously offers warm-hearted comic relief in spades.
The plot of "Anna Karenina" is moved largely by an undeniable love, but Wright has minimized that love almost beyond recognition. His film feels more like a story you know you've heard before, but somewhere along the line, someone who was only half-listening misinterpreted some critical information. But hey, if nothing else, at least it's got a shot for Best Costumes this Oscar season, right?
(Visited 76 times, 1 visits today)