Bison Athlete of the Week: Sasha Hornock '13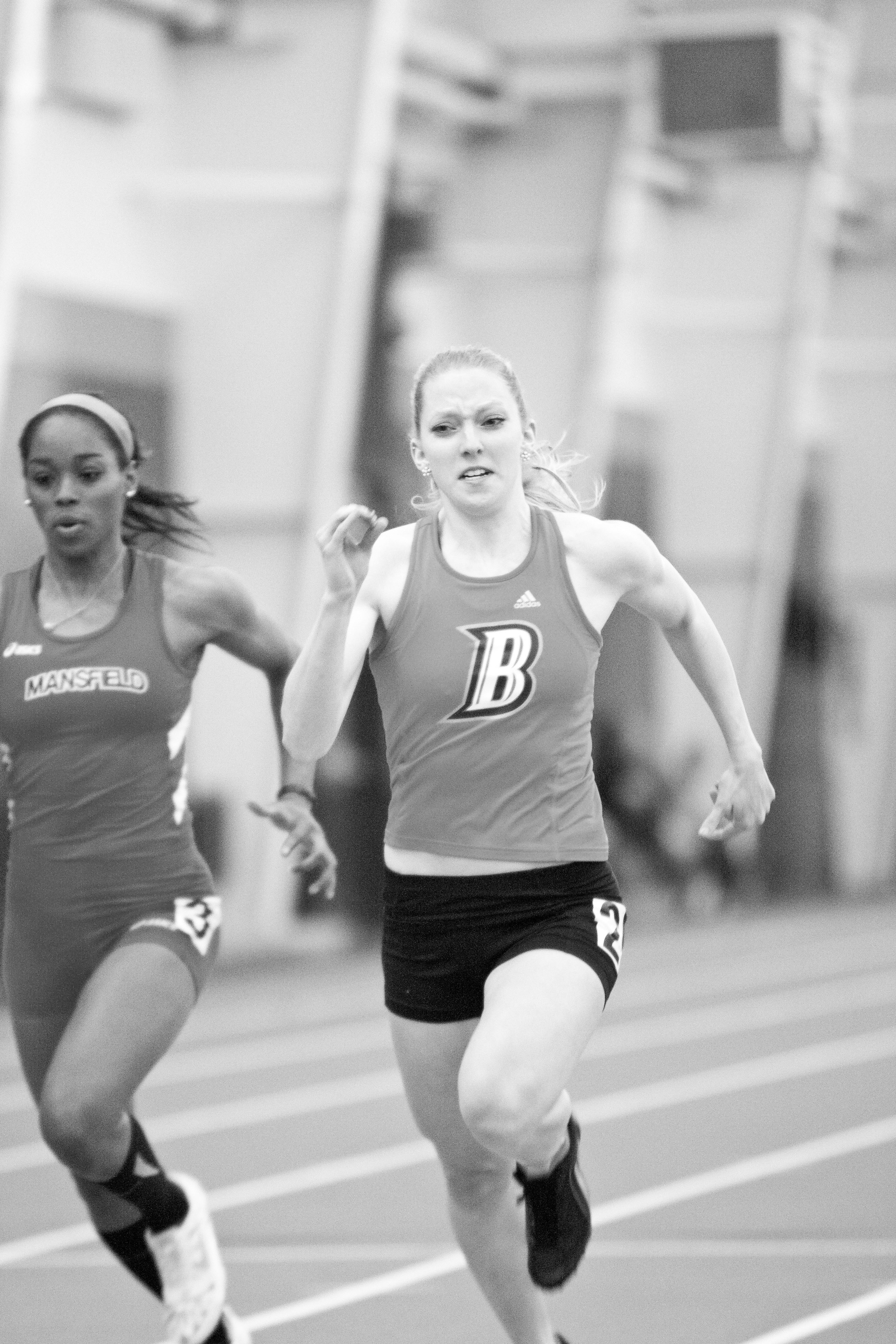 Andrew Arnao
Sports Editor
Sasha Hornock '13 was part of a spectacular day for the Bison last weekend, when two school records were broken and the women's track and field team won by a mere 0.16 points. For Hornock, who broke the tie for the best 60 meter dash time in Bison history, it was just another day of putting her name in the record books.
Hornock has been blazing around the track for the past three years as a Bison and has records in the top 10 for the 60 meter, 100 meter, 200 meter, long jump and various relays. The 60 meter event is where Hornock has thrived. During prelims of a meet last season, Hornock tied a school record with a time of 7.75 seconds. It took almost a year, but she finally moved into sole possession of the Bison record when she ran for 7.74 seconds during the Youngstown State Invitational last weekend.
In addition to garnering six points on her record-breaking finish, Hornock also garnered one point with her eighth place finish in the 200 meter, while finishing .04 seconds ahead of the next competitor. This extra point proved to be crucial, as the Bison managed to win the meet with 150.16 points, just ahead of Duquesne.
In addition to her achievements this year, Hornock has been successful for most of her tenure as a Bison. She was voted Player of the Year in 2009, and last year she was chosen for the Academic All-Patriot League Team for both indoor and outdoor track and field. Her performance so far this season indicates that her accolades will only continue as she finishes her final year.
Hornock and the rest of the women's track and field team will return to action Saturday for the Bucknell Winter Classic.
Hometown: Dover, Pa.

Major: Biology
Top 60 m dash time: 7.74 seconds (all-time school record)
Top 100 m dash time: 12.25 seconds
Top 200 m dash time: 25.22 seconds
Top Long Jump: 18-4.75
(Visited 181 times, 1 visits today)