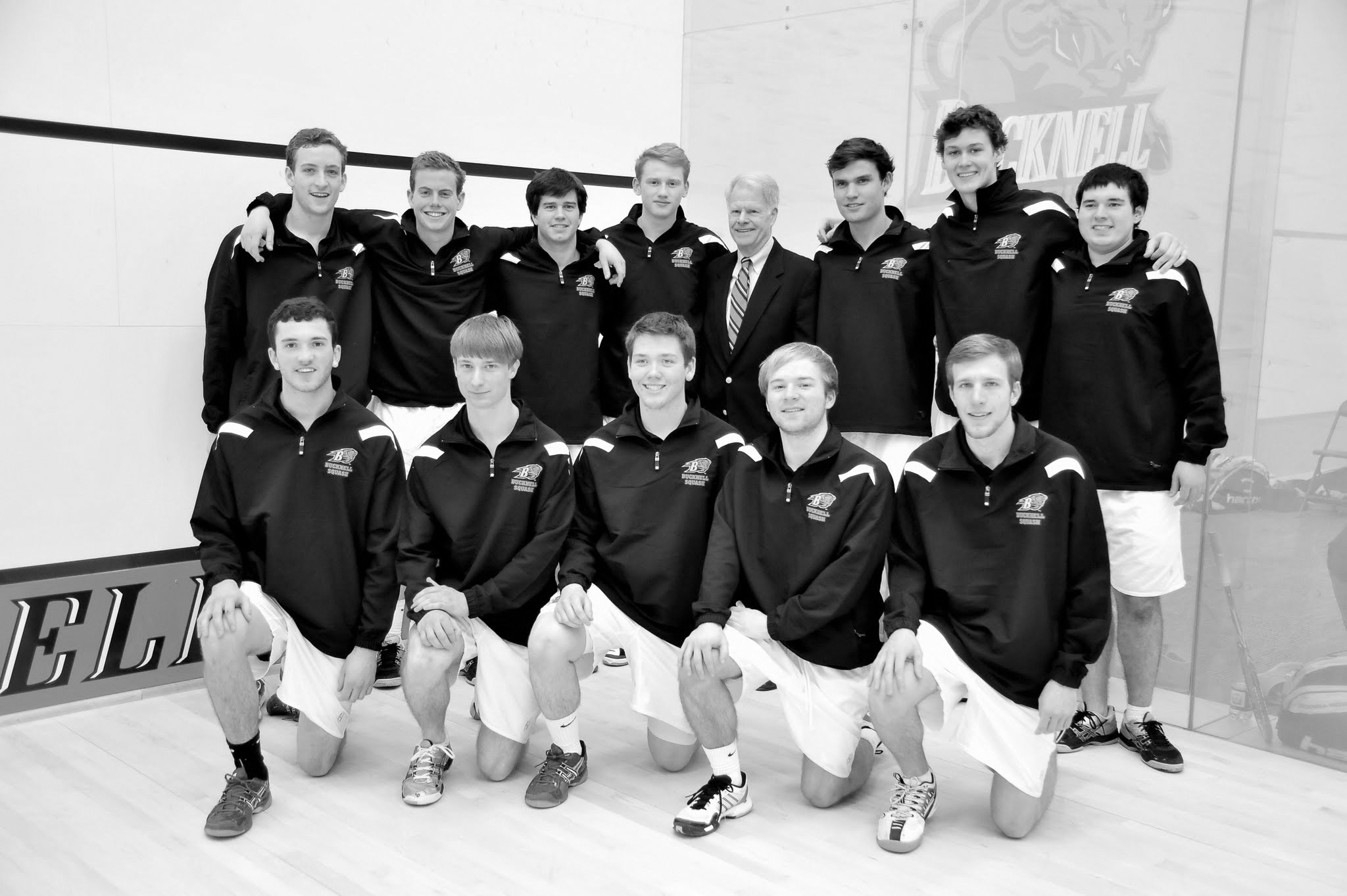 Andrew Arnao
Senior Writer
The men's squash team celebrated the dedication of its new playing facility, the Wiegand Squash Center, with a round-robin tournament against Denison, Fordham, Northeastern and Lehigh on Feb. 2. The dedication came a week after the Orange and Blue won the Patriot League squash tournament, a stunning achievement for a team that was formed less than five years ago.
Story continues below advertisement
"With the dedication of these courts, Bucknell has just become a better place," Frank Wiegand, one of the primary donors, said in a short speech at the event.
The team was the brainchild of Morgan Beeson '12 and Kirk Bonner '12, who were both present during the dedication ceremony. When the team formed in 2008, there were only five members during the team's inaugural trip to Princeton, two of whom had never played squash before.
"We were literally the worst team in the country!" Beeson said.
The squash team faced additional adversity in the outdated American dimension courts, which are narrower than the now standard international dimension courts. The squash team aimed to fix this problem, and last spring enough money was raised by parents and alumni to install four new, international dimension courts.
The men's squash team has since evolved into a formidable powerhouse. The roster now boasts 16 members. The Bison proved their strength by defeating Colgate to win the Patriot League Tournament last weekend, while impressively outlasting varsity squash teams such as Navy.
In the tournament, the Bison won all four matches, including dominant 9-0 shutouts against Fordham, Northeastern and Lehigh.
The men's squash team will look to ride this wave of recent success into Nationals next week at Yale.
(Visited 85 times, 1 visits today)