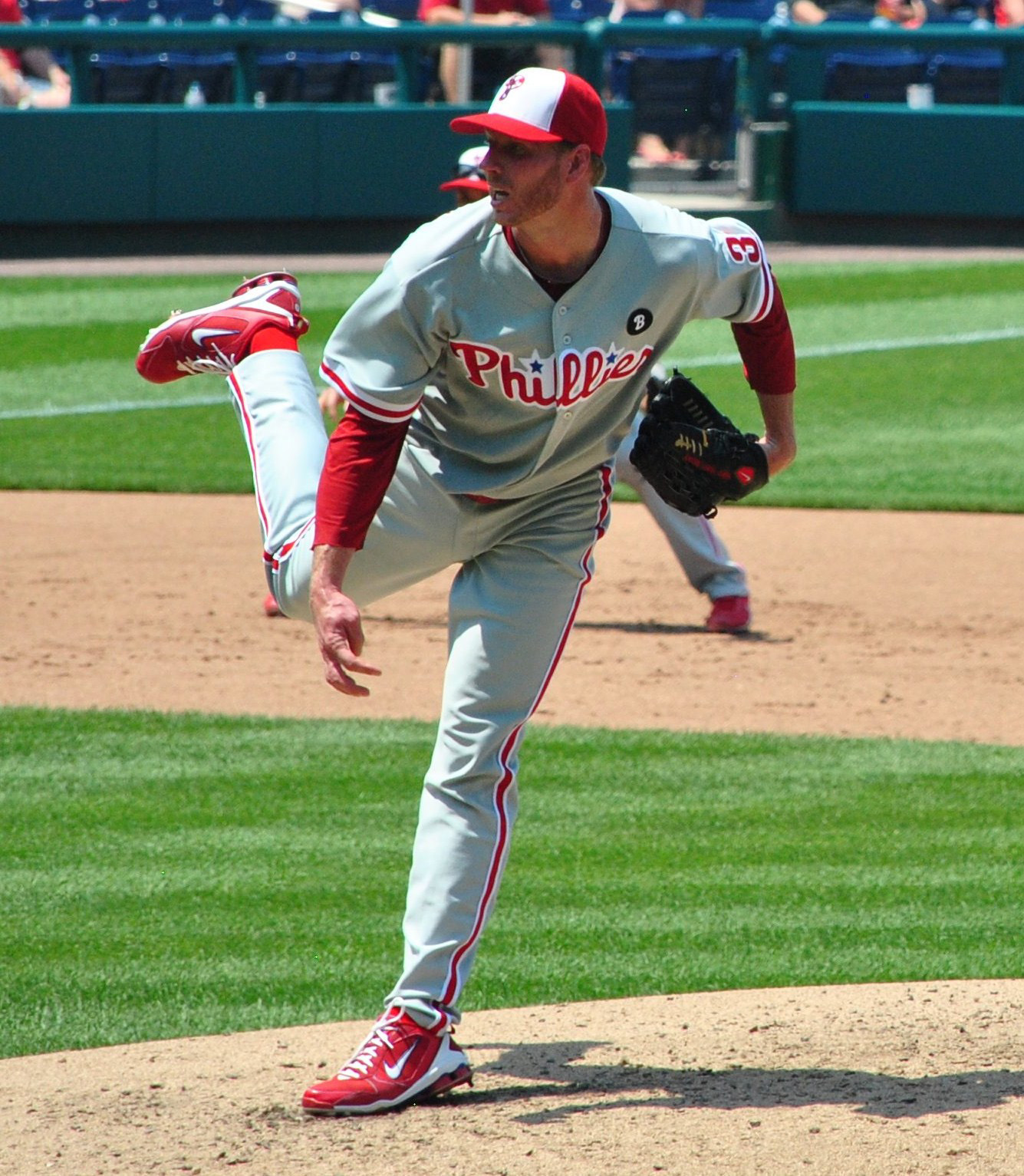 Julian Dorey
Writer
Story continues below advertisement
"All Due Respect"
One of the looming questions heading into the 2013 MLB season is the future of Phillies pitcher, Roy Halladay. For five years or so, Halladay was considered the best pitcher in all of baseball. He had a nasty cutter, an over-powering fastball and a changeup that fooled the likes of Manny Ramirez and Miguel Cabrera every time.
Over his 15-year career, Halladay has a record of 199-100, a cumulative ERA of 3.31 and 2,066 strikeouts. Considering that he played on many bad Toronto Blue Jays teams for 12 seasons, not to mention in the American League East, the toughest division in baseball, those numbers are hard to believe. But then again, this is why experts considered him to be the best.
I am purposely mentioning "considered" in the past tense because of Halladay's unfortunate 2012 season. After injuring his shoulder in the end of May, Halladay did not return to action until July and by his standards was largely ineffective for the final two-and-a-half months upon returning. His 4.49 ERA in 25 games started last season was by far the worst output he produced since the very beginning of his career.
At age 35, many fans and analysts alike have fairly brought into question whether or not the 6-foot-6-inch power pitcher has dominant velocity anymore. They question if his body is starting to break down, as it does for many other MLB players of a similar age. Halladay's Phillies are an aging bunch on the back end of what has been a great run over the past six years, and 2013 may just be their last realistic chance to make a hard push for one more title behind Phillies greats like Ryan Howard, Jimmy Rollins, Chase Utley and Carlos Ruiz.
In order for that to happen, Halladay must be his old self. It is critical that he enters the season healthy and ready to set the tone that he's back to being the same old "Doc" (as he is affectionately known) Halladay. With perennial Cy Young contenders Cliff Lee and Cole Hamels joining him in the rotation, a dominant year from Halladay could mean a boatload of Phillies wins coming from this loaded pitching staff.
Halladay's progress is off to a good start in spring training where he made his first exhibition start this past Sunday against the reigning AL Champion Detroit Tigers. In two innings of work, Halladay worked his way through the Tigers' batters with just 22 pitches and had solid velocity on the fastball that had everyone so worried at the end of last season.
New Tiger and long-time AL All-Star Torii Hunter called Halladay's stuff "filthy" and added that "If [Halladay] gets better from here, it's scary." That's some quality praise for a guy who is looking to put a subpar year behind him.
Spring training games are just underway and the regular season opener is still a month away, but if Halladay can continue to progress, stay healthy and show the old life he had on his fastball not so long ago, then look out. Because the Phillies will be giving the NL all they can handle.
(Visited 84 times, 1 visits today)