Cooking Corner
The ultimate, cheesiest classic: Healthy Mac & Cheese
278 calories, 8 g fat, 42 g carbs, 15 g protein
Makes 8 servings
1 box Ronzoni Smart Taste Rotini
1 bag (2 cups) Sargento shredded cheddar
2 Tbsp Land O' Lakes light butter
2 Tbsp flour
1/4 tsp salt
1. Cook and drain pasta.
2. Over medium low heat, cook butter and flour for 30 seconds (it will be a thick paste).
3. Add milk and heat for one minute.
4. Add cheese and stir until it forms a thick, creamy sauce.
5. Pour over pasta and enjoy!
You don't always have to eat your healthy mac and cheese plain! Here are some of my favorite toppings and mix ins: broccoli, bacon bits, sauteed lean ground meat, cubed firm tofu, oven roasted veggies (especially halved grape tomatoes), shrimp, Italian herbs like fresh basil or crushed rosemary.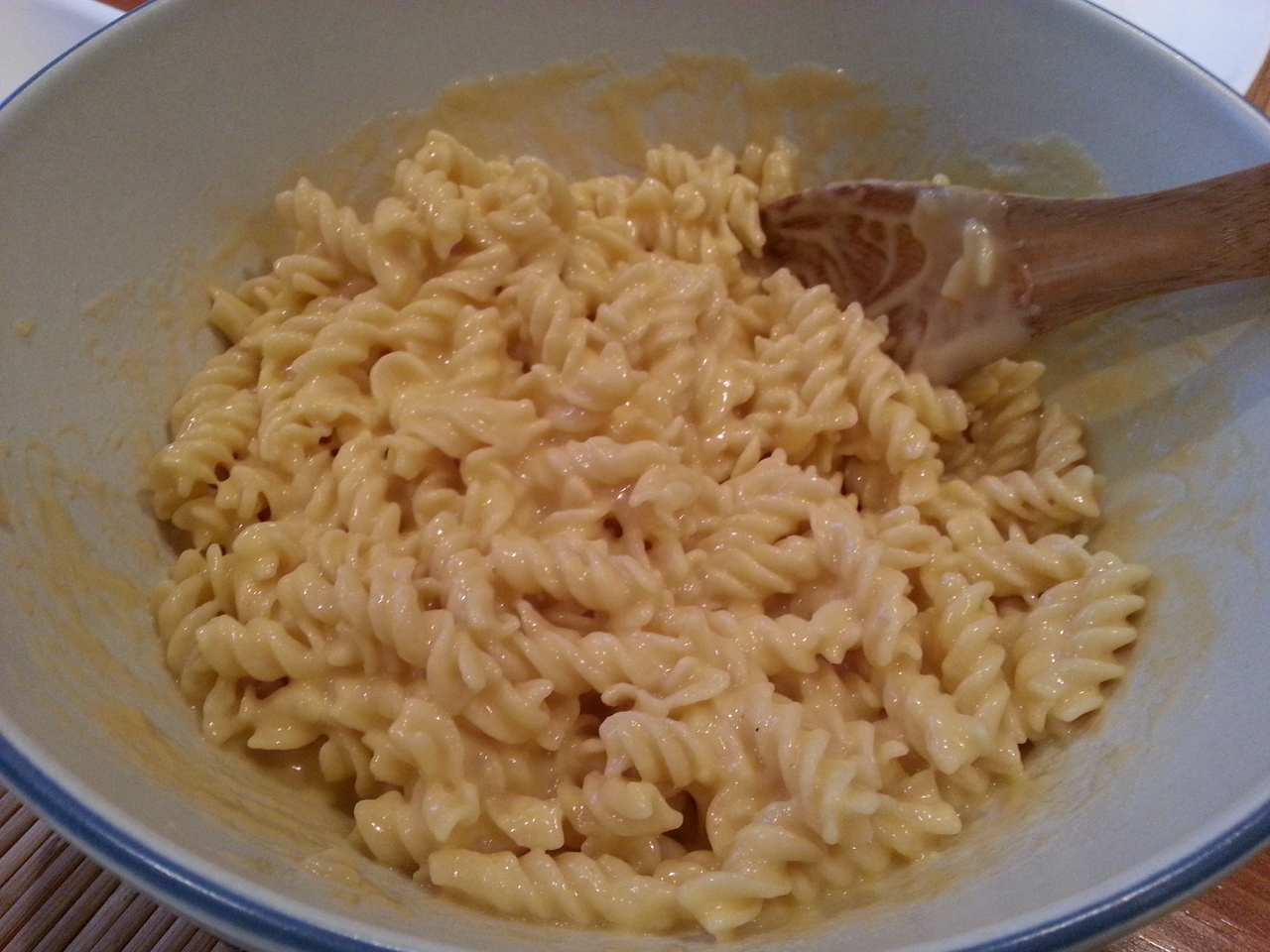 (Visited 59 times, 1 visits today)