Email hoax spurs security concerns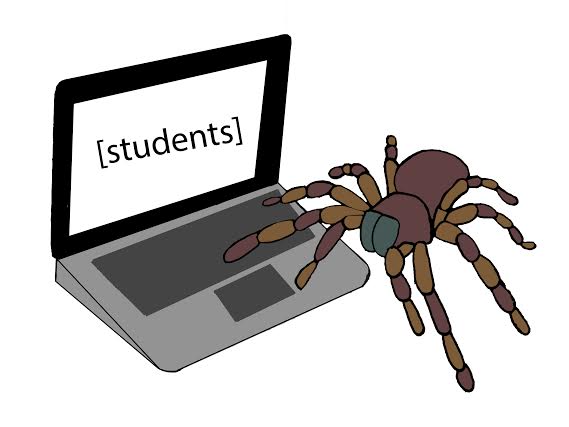 This year, April Fool's Day didn't go uncelebrated or unnoticed at the University. In the late afternoon, students received the first of a series of six hoax emails that were sent out throughout the day. The first email appeared to come from University President John Bravman, warning students about "psychedelic tarantulas" migrating towards Lewisburg. This email was both funny and confusing, and it seemed to be a harmless prank by someone at the University. But the emails didn't end here.
Five more emails were sent out throughout the day by multiple people pretending to be Bravman, Dean of Students Susan Lantz, and Judy Mickanis, the executive director of the Events Management Office. While the emails were comical at first, many students became annoyed and waited for the emails to finally stop. Aside from the fact that the hoax was completely overdone, this prank raises some serious concerns about technical security at the University.
Many students were extremely confused by the first email that appeared to come from Bravman. Clearly, the email was a bit ridiculous and couldn't possibly be true. What are psychedelic tarantulas, and how would sundresses and shirts and ties keep them away? But even though the email was too ridiculous to be true, the fact that this email looked like it came from the president made some students question its validity. In the future, if Bravman actually needs to send out some type of campus alert, students may not fully trust everything the email says. And who is to say that someone won't spoof his email address again?
It's extremely alarming that anyone can send out an email pretending to be a significant figure at the University. While the emails sent out on April Fool's Day were meant to be a one-day-only prank, now that people know how easy it is to spoof an email, the pranks may continue in the future. People may continue to spoof administrators' emails, and students could spoof their professors' emails and cause problems and confusion in specific classes. Spoof emails may cause a lot of harm and damage to the University, and in the future, it will be extremely difficult for students to believe and trust any emails sent out by the University.
The risks of future email hoaxes are plentiful, but the University has yet to comment on the issue to the student body. I believe that this is a huge mistake on the University's behalf. The emails sent out couldn't be stopped by the administration, but threats and punishments by the administration would lessen the chances of more hoaxes in the future. The students did not receive any sort of email from the University condemning these emails, and it's unclear whether or not the University is taking serious steps to catch the pranksters and prevent these email spoofs from happening again. What was meant to be a simple April Fool's Day prank has the potential to become a major issue, and the University needs to step up and take action against email "hacking."
(Visited 171 times, 1 visits today)