New TerraCycling guidelines implemented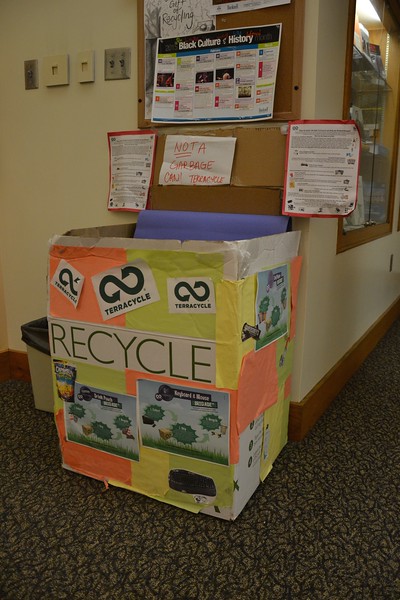 Thanks to the TerraCycle program, the University is cashing in by saving trash. All the proceeds raised will be going to the Bucknell Brigade, a service learning organization that goes to Nicaragua during Spring Break each year to provide relief services.
"My opinion of the program is that the campus as a whole seems very receptive and interested in participating in TerraCycle. The recycling bins are full and I am constantly receiving emails regarding what can and cannot be recycled. So far this fall TerraCycle has raised over $900 for the Bucknell Brigade, which will be used to help the Nicaraguan health clinic that the brigade works with on service trips," Civic Engagement Office Coordinator Lisa Landis said.
New items included on the recycling list are: Brita pitchers, foil-lined energy bar wrappers, lunch kit plastic films, outer wrapping, graphing calculators, and GPS units. Many other acceptable donation items are also on the list.
"This past semester we have had more people involved with the TerraCycle Team, so much more gets sent out than usual. More and more people on campus are becoming aware of it and are participating in it, which is fantastic!" Laura Lujan '17 said.
TerraCycle takes recyclable goods and turns them into new products to prevent them from ending up in landfills. The company's mission of spreading environmental awareness is far-reaching; according to their website, their goal is to "eliminate the idea of waste."  The company was established in 2001 by 20-year-old Princeton University freshman Tom Szaky.
The idea to bring TerraCycle onto campus was brought to the attention of the Bucknell Brigade by former Civic Engagement Office Coordinator Jessica Paquin.
Bucknell Brigade volunteers have since been involved in raising money for the free health clinic and donating medicine and inventory supplies.
Recyclable donations are being made to the collection bin located outside the Office of Civic Engagement, 119 Bertrand Library.
(Visited 140 times, 1 visits today)