Bison athlete of the week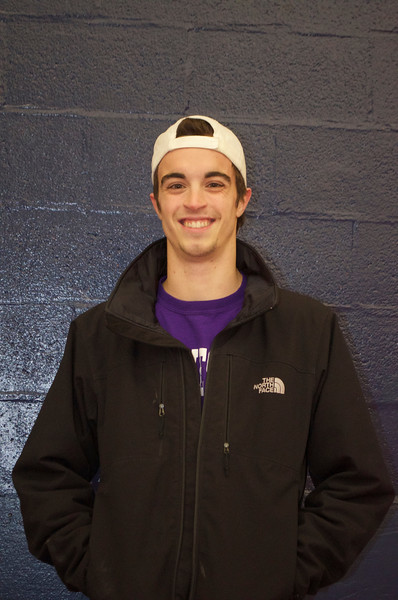 Christian Lupica Earns Patriot League Male Track Athlete of the Week Award
Earning the title of Patriot League Male Track Athlete of the Week, Christian Lupica '15 has just reached another of many achievements in his senior season. The Bison hosted the Gulden Invitational on Jan. 24, with the men's team winning the meet for the fourth straight year. Lupica led the team, winning the 60-meter hurdles and 200-meter dash and making IC4A standards for both events.  He also anchored the winning 4×400 meter relay team, which achieved IC4A standards as well.  Due to his outstanding performance at the meet, Lupica was named the running event MVP for the third straight year.  
Lupica is the school record holder in the 60-meter and 110-meter hurdles, as well as the indoor 200 and 300-meter dashes. He is also part of the record-holding indoor 4×400 meter relay team, and the outdoor 4×100 and 4×400 relay teams.   
"It's really been trusting working with my coaches and putting my full effort into their training schedules; and then just being confident in my ability and in my training when race day comes around," Lupica said about his racing and training strategy.  
Part of his training strategy includes keeping up his pre-competition ritual of eating tons of fruity candy, especially Skittles, the night before a meet.
True dedication, despite setbacks, has propelled Lupica to the top of his long list of competitors. The past few weeks, he nursed a mild injury that unfortunately kept him from training to his full potential leading up to the Gulden Invitational.
"I was diligent in getting the proper treatment and adjusting my training accordingly to get healthy as quickly as possible, and I felt good this weekend," Lupica said.
Lupica, like many athletes, knows that pushing his body to new limits can be costly. It is important to keep up the proper training because success always comes at a price.
In high school, Lupica held nine school records and came in fourth in the state of Pennsylvania for the 110-meter hurdles. He has kept up this impressive work ethic all the way through his four years in college.  
As his senior season comes to an end, Lupica says his favorite memory of being a part of the track team was anchoring the 4×400 meter relay in a huge win at the Indoor IC4A Championships last year with Kevin Tapper '15, Tony Menza '16, and Jake Eaton-Hall '14 .  
STATS
Position: Hurdler
Year: Senior
Hometown: Newtown, Pa. 
High School:  Holy Ghost Prep
Personal Bests
60-hurdles – 7.82 seconds
110-hurdles – 13.80 seconds
200 dash – 21.55 seconds
300 dash – 34.62 seconds
(Visited 135 times, 1 visits today)