BUID to be accepted off-campus
By Jessica Domsky
Contributing Writer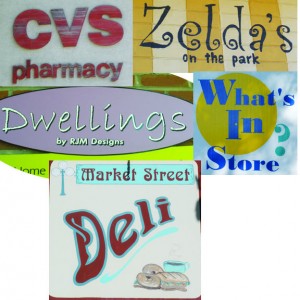 Several stores and restaurants in downtown Lewisburg began accepting BUID campus dollars this week as an alternative form of payment.
Dwellings, CVS, Market Street Deli, What's in Store and Zelda's Café are among those accepting campus dollars. The new agreement has already proven beneficial.
"We had our biggest sales day yesterday in terms of campus dollars use," said Scott Stieler, owner of Zelda's Café. "I think that it is a great service and makes it easier for students to grab a meal outside of the traditional dining plan."
The new use of BUIDs is also popular with merchants besides restaurants.
A CVS employee said that he thought the use of BUID brought more sales to the store and recommended that other downtown stores start accepting campus dollars.
Mya's Café, Retrah, Sheetz and other local businesses are expected to add the service in the near future.
The Barnes & Noble at Bucknell University bookstore will also start accepting campus dollars within the next week.
"Campus dollars are another payment option for students that they will definitely benefit from. We are very excited for it to get started," Bookstore Director Vicki Benion said.
Campus dollars, along with the new bookstore location, give students incentive to start spending more time in downtown. The new service aims to promote both business and University and community relations.
The new use for campus dollars is off to a prosperous start as students and downtown employers both seem satisfied with the change.
"Being able to use campus dollars downtown has been very helpful, especially for us seniors who live and eat downtown anyway," Rebecca Ryan '11 said. "I look forward to its expansion in the future."
(Visited 136 times, 1 visits today)