Beyond the Bison: Super Bowl LI Preview: Lineups, Legacy, and Leaders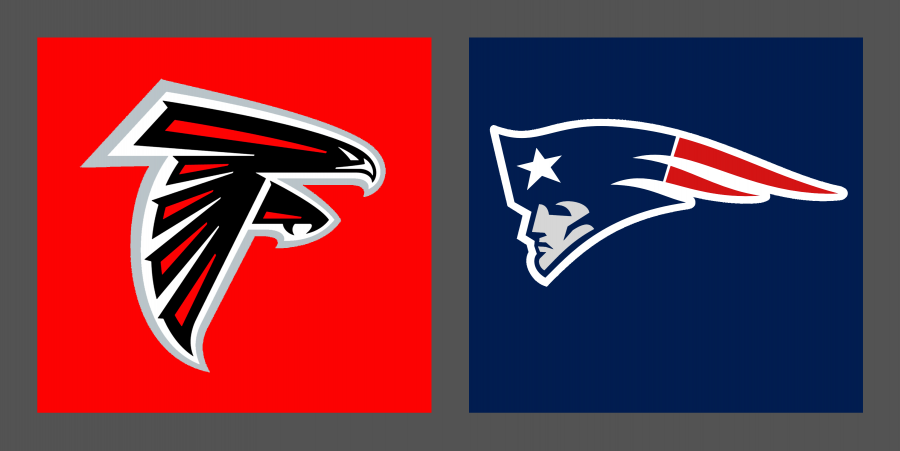 Ross Lazarus, Contributing Writer
February 2, 2017
Some of the most memorable championship performances in sports history have taken place this past year: LeBron James led his team to a dramatic finish in the NBA Finals, Ben Zobrist hit the Cubs out of their 108-year curse, and Michael Phelps ended his swimming career as the most decorated Olympian of all time. Now, it is the NFL's turn to provide an unforgettable finish to the football season.
Super Bowl LI will take place Feb. 5 in Houston between the New England Patriots and Atlanta Falcons. The stage is set for this to be an exhilarating game. The Atlanta offense is ranked first in the NFL this season, while the New England defense is the top-ranked scoring defense. Even with New England's powerful defense, Las Vegas set the over/under at 58.5, making it the highest over/under line in Super Bowl history. The oddsmakers are expecting a high scoring game, making Sunday's matchup the perfect recipe for a game that will leave millions on the edge of their seats.
All eyes are on two players in particular. In his ninth season with the Falcons, Matt Ryan has put up career-high numbers. With a league leading QBR of 117.1, he is this year's frontrunner for the MVP trophy. Ryan is also a fan favorite quarterback. With the nickname of "Matty Ice," Ryan has proven himself to be cold-blooded in high pressure situations. His Super Bowl debut will without a doubt put his calm composure to the ultimate test, as millions look to him to lead his team to the title.
Patriots quarterback Tom Brady is about to play in his seventh Super Bowl.  Coming in with a 4-2 record in the Super Bowl, he is widely considered one of the greatest quarterbacks of all time. This year has been different than most years for Brady. The star quarterback did not play the first four games of the season because of the infamous "deflategate" scandal. However, Brady is still having a remarkable season, and is likely to once again rise to the occasion based on his history. In the AFC Championship Game, Brady threw for 384 yards and three touchdowns.  A Super Bowl win would make him the quarterback with the most rings of all time. Even more satisfying for Patriots fans, a win would mean that Roger Goodell, the commissioner who decided to suspend Brady, would have to hand him the Vince Lombardi trophy.
Public opinion concerning this year's NFL playoffs has not been too positive. Critics have complained about the blowout games and lack of competition this postseason. NFL television ratings have taken a subsequent blow, dropping seven percent for the divisional round of the playoffs. They are counting on an engaging Super Bowl to pick up their value. With a riveting match-up between two exceptional teams, the NFL and fans might get what they're looking for.
(Visited 130 times, 1 visits today)