Learning through the Grapevine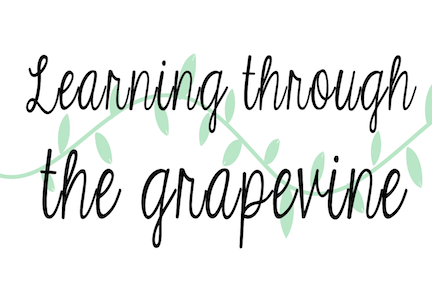 UNIV 130: 'From Wine to Vine: An Introduction to Viticulture and Oenology' is one of the University's newest and most attractive academic additions.
History
Formerly a member of the University's Campus Life Board, Professor of Theatre Gary Grant discovered a potential solution to minimize students' alcohol misuse: popularizing the enjoyment of alcohol by drinking it in moderation.
Norm Kiken '64 established the Norman P. and Evelyn Kiken Wine Studies Endowment in 2009 to honor his late wife. Kiken is the recently retired owner of a large winery named Reverie in Calistoga, California. Making use of the charitable Endowment, Grant began to host wine tastings for the campus community. Although the tastings were highly successful, attracting crowds of approximately 80 people, Grant longed to establish a deeper, more thorough experience of wine tasting in the classroom. Driven by his ardent interest in the art of wine appreciation, Grant received adequate funding for the University course and eagerly introduced it in the fall semester of 2016.
The Tasting
"You don't drink wine to drink it; you drink to appreciate it," Grant said.
Tastings are a large aspect of the class. Students are asked to sensorily evaluate the basic characteristics of wine, like its sweetness, acidity, and tang — in other words, through predominant use of their eyes, nose, and tongue.
"We do tastings in almost every class and [Professor Grant] doesn't tell us what type of wine or the cost until the end of class. We've already learned the proper tasting technique and use it every time we try wines," Kat Sokirka '18 said.
"[This] class has introduced me to the incredibly complex world of wine in addition to presenting some unique challenges. Putting your sensory experiences into words requires a whole new vocabulary and a truly different type of thinking," Stephen Hollinshead '18 stated.
Class Components
Many students are eagerly awaiting their class trip to Fero Vineyards and Winery on Sept. 17, which will provide them with the ultimate hands-on experience. Students will be given a pair of pruning shears for vine clipping, after which they will throw all of their collected grapes into a hopper. They will then travel to the winery and observe the process of grape fermentation and grapes' transformation into wine.
"[I am] definitely most looking forward to going to Fero Vineyards and being able to cut grapes from the vine and learn some of the ins and outs of a local winery. I hope I will have a richer appreciation and taste for nicer wines. I feel like I do already and it's only week four," Sokirka said.
"I am…looking forward to gaining an appreciation for what goes into winemaking as well as gaining more confidence talking about wine, since I view having a good knowledge of wine being an adult skill useful in the real world," Melissa Blount '18 said.
A multitude of winemakers and wine representatives are featured as guest speakers for the class, giving students the opportunity to receive answers to some of the most pressing questions they have regarding the art of wine-making.
"My favorite part about 'From Vine to Wine' is the passion that everyone has for diversifying their palate while learning about wine. Professor Grant shares that passion and combines it with his vast pool of knowledge to give us a product that is truly refined. From the moment I walked in the classroom I was fully immersed in the world of oenology. My classmates genuinely value the inputs of their peers and it is an extremely cooperative learning environment. Personally, I am especially looking forward to being able to achieve a strong level of familiarity with wine so that I can apply my knowledge to new varieties I come across in the future!" Max Prizant '18 said.
"Professor Grant is extremely passionate about wine and life in general, and he showcases that everyday. Everyone loves how charismatic he is. It's not the easiest class; there's a lot of work, research, and science involved in wine and wine-making, so learning all of that is difficult. But it's such an incredible class that we don't mind all the work," Sokirka said.
Grant looks forward to the progression and expansion of the educational endeavor of wine tasting.
"I have been thinking that the class could organize tastings, or help me organize tastings for the larger student body. America just passed Italy and France as the largest consumer in the world. We are down the list in terms of production, but more Americans are drinking wine now, so I think there is a lot of interest," Grant said.
(Visited 189 times, 1 visits today)