Tuning into "The Voice of Bucknell"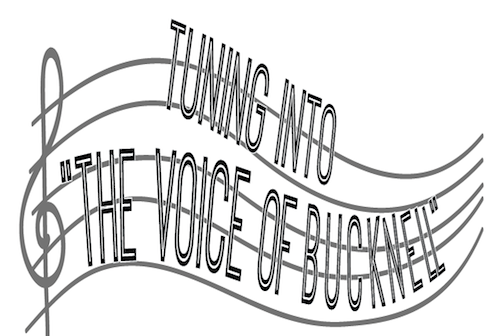 With the rise of music streaming platforms such as Spotify and Apple Music, radio ratings have been falling across the country. College radio stations have been especially hurt by these streaming services, particularly since a majority of their users are of a youthful demographic. Successfully broadcasting a college radio station is a tough task, but a group of students at the University is attempting to make it work.
History
Originally established in 1924, WVBU, 90.5FM is the University's first student-run campus radio station. Following a hiatus of 15 years, WVBU returned to campus in 1943, a time at which radio was the most popular means for music streaming; hence, the station's immense success in the mid-1900s came as no surprise.
1940 marked the establishment of a Radio Workshop that in 1943 began using its own transmitter, which is an oscillator that did not extend past the campus perimeter. In other words, only individuals on the University campus could tune in to the station. Less than a month later, the radio station resumed its broadcast over WKOK AM, a news radio station owned by Sunbury Broadcasting Corporation.
In the spring of 1944 WVBU broadcasted its first uninterrupted 24-hour day, beginning at 8:30 PM. As the years progressed, its popularity took flight; in 1977 it was honored as the fourth best college radio station in the country.
"My parents went here in the 70s. Back then people didn't own music; you had to turn on the radio. Everyone knew the DJs because everyone would be tuned in on a nightly basis. Now people look to Spotify and other streaming sites for music," DJ Kathryn Lenker '20 said.
What's Up Now
WVBU is "The Voice of Bucknell." With its continuing presence at the University, the campus and local area's airwaves remain filled with a wide array of music selections, important public service announcements, and news reports.
"Now we have the right radius of listeners and the technology, so we can focus on reaching out to the students and encouraging them to listen to us. The radio gives listeners another interaction that they did not necessarily have with a student before, and even though this interaction may not be face to face, you can at least listen to each other," Lenker said.
"WVBU creates a sense of community; this isn't just a podcast or anything, this is being broadcast live. It is more interactive than most other sources of information," Landon Barlow, remote broadcast director of WVBU, said.
Some of WVBU's segments include the weekly, student-conducted political talk show "Democracy Now!" as well as "Rush Hour Calm Down," an hour dominated by tranquil music selections. "Saturdays at Stuck" invites students to visit Stuck House, a building on 7th Street where WVBU is located, and play their songs of choice. WVBU also broadcasts a majority of on-campus productions, including this year's student performances at Fall Fest.
"There is a great deal of programming specifically geared toward students. There are things to learn through listening and we have a lot of great DJs that enjoy expressing their tastes in music to listeners," Station Manager Haven Clark '18 said.
WVBU is currently trying to incorporate a Greek Organization playlist tournament into its range of segments, wherein sororities and fraternities would create music setlists and submit them to battle each other in a 'March Madness'-like bracket. The organization with the best playlist would be awarded with a trophy.
"We are looking to [accumulate student interest], because some people do not even know we are here," Lenker said.
Clark echoed Lenker's thoughts, adding that the students at WVBU "are really focusing on promoting the station because we are not as well known on this campus as we would like to be."
"But once we get more people and really become the voice of Bucknell the station will take flight. We may have lost that for a little while, but I hope that we can reclaim that," Clark added.
"I think it's great that Bucknell has a radio station that's run by students, but I wish it was advertised better! I think a lot of people would be interested in hearing what Bucknell students like to listen to," Christina Sweeney '19 said.
To check out their show schedule, visit their website http://www.wvbu.com/
(Visited 407 times, 1 visits today)