Bendzinski competes in NCAA national cross country meet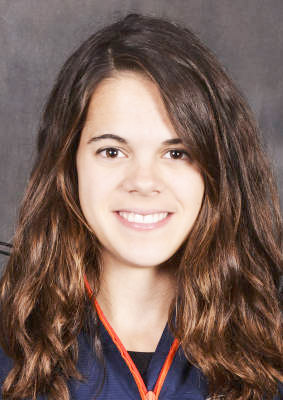 Bison women's cross country star Christine Bendzinski '18 traveled to Louisville, Ky. on Nov. 18 to compete in the NCAA National Championship meet. It was her first time running at the meet, qualifying after earning a fourth-place finish at the Mid-Atlantic Regional Championships on Nov. 10.
Bendzinski finished 143rd out of a field of 255 runners with a time of 21:02 on the 6k course. The winner, a runner from New Mexico, finished the race in 19:19, leading New Mexico to their second team championship in the last three years.
"The experience was definitely one of a lifetime," Bendzinski said. "Although I didn't feel my best in the race itself, I think I battled to the end well, and I was very motivated knowing that everyone back home was rooting for me. I was running against competition unlike I have ever before, and it was an honor to get to toe the line with so many fantastic runners."
Bendzinski was the 12th runner in Bison program history to run at the meet. She was the only female representative from the Patriot League to compete in the race. Her participation capped her remarkably successful collegiate cross country career, which included two individual Patriot League titles, three All-Patriot League selections, and recognition as the 2017 Patriot League Women's Cross Country Scholar-Athlete of the Year.
Now, though her cross country career has come to a close, Bendzinski looks forward to the upcoming winter indoor track and field and spring outdoor track and field seasons.
"It's definitely motivated me to make the most out of my last two seasons at Bucknell," Benszinski said.
(Visited 60 times, 1 visits today)