Workday to replace Bannerweb for student payroll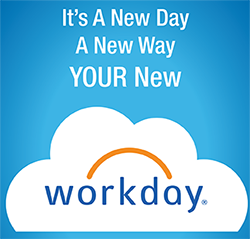 Members of the University's Library & Information Technology and Communications have been working for over a year to implement a new platform for student payroll called "Workday." The new system requires students to clock in and out of work, changing the means through which they log their hours for campus jobs. This change to the myBucknell online portal will only be visible for students who hold on-campus jobs, and will be implemented on April 1.
"We are urging students to be proactive about logging hours and speak to their manager about their specific scenarios and what each manager will expect, as some offices will have unique processes," Undergraduate Executive Intern for Library and Information Technology Patrick Newhart '18 said.
For now, the only change students will see is in payroll. Over time, it is expected that Banner Web will be phased out and will be replaced by Workday, which will hold all information previously found on Banner Web, according to Newhart.
There are many resources available to the campus community in regards to information about Workday, including job aids and tutorials found on the University website and a student-run tech desk in the Elaine Langone Center Mall – "The 7's on the go" – to help with specific Workday questions. The tech desk in Bertrand Library is open on weekdays from 11 a.m. to 1 p.m.
Additionally, there will be various mobile tech desks set up around campus during the first week of April that are designed to assist students with setting up their mobile devices.
"It was and still is an honor to work alongside the Workday team. Workday represents such a monumental change for the University, and the Workday team has pushed to make this transition as smooth as possible. By bringing in student feedback, the Workday team truly covered all their bases to formulate the best ways to communicate with the many facets present on this campus," Library & IT Presidential Fellow Anthony Maisano '21 said.
(Visited 629 times, 1 visits today)