President Bravman's contract extended
The Board of Trustees has extended President Bravman's Contract to June 2025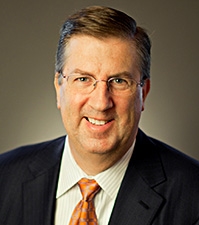 In April, the University Board of Trustees unanimously extended President John Bravman's contract until June 2025. Bravman's previous contract, which was set to expire in 2020, has been extended five years.
"The Board of Trustees believes that, under John's leadership, Bucknell will capitalize on its forward momentum and advance its position as one of the nation's premier institutions of higher education,"  University Board Chair Ken Freeman '72 said.
Before coming to the University, Bravman spent 35 years at Stanford, his alma mater, serving as the vice provost for undergraduate education, dean of the Freshman-Sophomore College, and a professor of materials science and engineering. He has received multiple awards, including the Gores Award for Excellence in Teaching, which is Stanford's highest honor for teaching. Bravman has also published more than 160 peer-reviewed articles and has been cited in almost 5,000 publications by researchers around the world. In 2016, he was elected chair of the Geisinger Health System Foundation Board of Directors. When his contract is completed, Bravman will be the third-longest serving president in the University's history.
During his eight years at the University, Bravman has seen some of the University's most significant achievements. The most recent of these includes the conclusion of WE DO, a $500 million fundraising campaign. The goal was far overachieved, as the fundraiser raised $513 million to be used for financial aid endowment and academic programs and support. He has also overseen the establishment of the University's Freeman College of Management.
"During John's tenure, Bucknell has made important strategic investments designed to strengthen the student experience," Freeman said.
Bravman has also overseen the construction and renovation of facilities including, but not limited to, Academic West, the South Campus Apartments, the Graham Building, and Academic East.
"From his earliest days on campus, he has prioritized ongoing efforts to improve the campus culture, including strengthening our commitment to diversity and inclusion, sustainability and our support of community engagement," Freeman said.
While the Board of Trustees is enthused by the extension, Bravman has also stated his excitement about the decision.
"It is a great honor and privilege to serve as Bucknell's president, and I am thankful for the Board's continued confidence, not just in me, but also in our extraordinarily talented faculty and staff," Bravman said. "It is my colleagues' passion and dedication to our students that makes this such a special place, and our future together holds incredible opportunity. I am excited for our continued partnerships as we work to create the best version of Bucknell for our students today and for generations to come."
(Visited 578 times, 1 visits today)