My Journey Around the World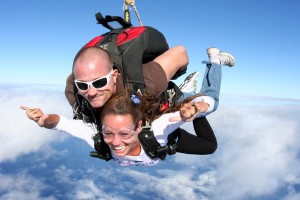 By Kaitlin Segal
Contributing Writer
Twenty-two University students (and more than 550 students from other colleges and universities) boarded the MV Explorer in Ensenada, Mexico for the Spring 2010 Semester at Sea voyage around the world. On that first day, I knew three fellow University students, and by the end of our adventure, all 21 (and a whole group of students from literally all over the world) were my family, new life-long friends and fellow voyagers who transformed my life. We all came home knowing that Semester at Sea allowed us to see the world from diverse and new perspectives that differed greatly from our isolated and personal perceptions.
When the news traveled across the world, all the way to us on the high seas, that Semester at Sea was disqualified as a Universty abroad program, my heart broke. The outpouring of support was the catalyst for reinstating the program, and I was thrilled, as this experience changed my life. I saw myself growing as a person and learning so much just after the very first international port in Yokohama, Japan. Now that I have cruised around the world, departing from my last port in Salvador, Brazil and reentering the United States in Ft. Lauderdale, Fla., I can truly say I learned more in that semester than I ever have or possibly will in any educational setting.
As I began my studies aboard the MV Explorer, my floating campus for over three months, I continuously learned about issues of poverty, sustainability, disease, race, religion and so much more. True, some of the information I may have already known, but to be immersed in these countries that suffer from such poverty and disease, and to get to know the people, the information and emotions took on new meaning and understanding.
I saw and felt the pain and suffering of human beings that no classroom lecture could possibly replicate. We studied about apartheid in South Africa, and then we saw and felt its after-effects as we walked through Cape Town. I read and heard about the extreme poverty and disease in India, but reading, researching and hearing of these issues cannot compare to my walking through the slums, smelling the urine in the streets and witnessing people walking by me with leprosy. These are just a handful of the daily eye-opening experiences I had.
The professors on board challenged me to open my mind and to absorb and immerse myself in the different cultures of the countries we visited. They encouraged me to go out into the field and use this new knowledge and to be unafraid of the unknown.
I have experienced new cultures and customs as I have navigated the world, and I will never forget the impact that so many wonderful people and opportunities have had on me. I have a new sense of confidence and independence that is the direct result from being a Semester at Sea student. I can and will travel, independently, anywhere in the world, and I know this was not something I could have done if I had chosen to study abroad in just one country. That being said, I am thrilled that this opportunity is possible for future University students because Semester at Sea has changed my life and made me into a better person.
Photo captions:
1. Group photo of the students, faculty and staff from the Spring 2010 Voyage
2. Skydiving over the North Shore of Honolulu, Hawaii
3. Hiking the Great Wall of China
4. Jumping in front of the majestic Taj Mahal
5. Habitat for Humanity in Ghana
6. Ruins of Angkor Tom, Cambodia with my dad for Parents' Weekend
7. Palm Tree Orphanage in Phnom Penh, Cambodia
8. Moyo Tree House in Cape Town, South Africa for traditional food and dancing with five fellow University students. (From left to right: Kaitlin Segal '11, Tom Stoddard '11, Kelly Smith '11, Kathleen Janosco '11, Emily Hislop '11, Ellie McIntyre '11)
(Visited 93 times, 1 visits today)