Athlete of the Week: Emmett Witmer '20, Men's Soccer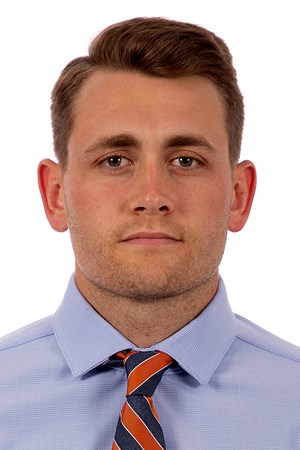 After opening their season with a tough loss against Fairleigh Dickinson on Aug. 30, the Bison men's soccer team found their stride and defeated Canisius with a 4-1 score on Sept. 1.
It is no secret that goalkeeper Emmett Witmer '20 has proven to be a huge contributor on the field, both in the past and in the current season. Through gaining experience, he has grown into a leader on the team. As a result, Witmer carries a mentality that most would view as brotherly. 
"I try to promote a sense of family within the team so that everyone fights as hard as possible for each other on the field," Witmer said. 
This sense of family and support for one another has allowed the team to attack as a unit and secure wins on the road. Witmer credits former Bison teammate Sebastian Blickman '17 as his main influence and inspiration over the years.
"Sebastian Blickman was the captain of the team my freshman year. His work ethic and intensity on the field is something that continues to inspire me to this day," Witmer said. 
Entering his fourth year as a Bison, Witmer has accumulated a mass of experiences in goal. He recalls his favorite soccer memory as when the Bison pulled out a tough win against rival Patriot League team Lehigh.
"Our 2-1 victory at Lehigh in the 2017 season has to be my favorite memory," Witmer said. "I had a lot of action that game but more importantly it showed the grit of our program." 
Early in the season, the Bison men's soccer team has already faced numerous challenges, the main one being injuries.
"We were definitely bit by the injury bug early on in preseason so seeing the younger guys step up so quickly has been inspiring," Witmer said.
Recovering from injuries and coming off of an important win against Canisius, Witmer and the Bison focus their attention on upcoming games. 
"I am looking forward to seeing this team continue to grow as I know we have a lot of potential to make a run at a Patriot League championship," Witmer said.
CAREER STATS (as of 9/4/19)
22 games played
0.742 save percentage
69 saves
24 goals against
4 shutouts
(Visited 188 times, 1 visits today)