Beyond the Bison: Fair Pay to Play Act signed into law in California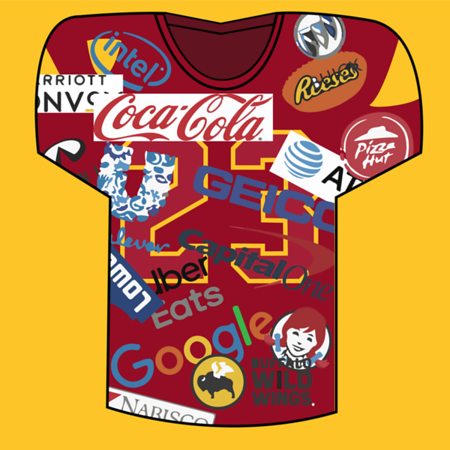 California Governor Gavin Newsom signed into law the Fair Pay to Play Act on Sept. 30, 2019, stating that colleges cannot punish their student-athletes for collecting endorsement money. No, this does not mean that universities are allowed to pay their student-athletes; rather, for the first time in NCAA history, players will be able to sell the rights to their names and likenesses to outside bidders on the open market – and profit from it. According to ESPN, the bill opens up opportunities for profit from apparel contracts, television commercial appearances and social media advertising.
The passage of this law marks the climax of an ongoing and rather opinionated debate between advocates and opponents. While the ability to collect endorsement money will likely not apply to the vast majority of the half a million student-athletes in the United States, the issue has brought about a heated debate about what is fair and just in college sports.
Advocates, including Governor Newsom, argue that it is unjust for colleges and universities to profit millions of dollars from athletics without allowing their elite athletes any compensation. Lebron James (who, it is worth noting, never played college basketball) has been vocal with his support on social media, tweeting that the bill will "change the lives of countless athletes who deserve it!" Other NBA pros like Draymond Green claimed that the change was "overdue."
"By restoring student-athletes' rights, we've sent a clear message to the NCAA, our colleges and the entire sports industry: Equity must be the overriding value," California State Senator Nancy Skinner, who initially proposed the bill, said.
So while its proponents tout the good intentions behind the act, Fair Pay to Play remains controversial because it will, in effect, make one of the NCAA's core principles illegal. Members of the NCAA board of governors fear that it will blur the lines between collegiate and professional athletics. Another critic is former Heisman Trophy winner Tim Tebow, who has openly opposed the act on ESPN, claiming that it will add to a selfish culture and undermine what is special about college sports.
Following Newsom's announcement, the NCAA responded with a statement promising to consider revisions to its rules that are "both realistic in modern society and tied to higher education" while still maintaining the fair playing field that the NCAA strives to create for college competition. However, the governing body of collegiate athletics continues to express what seems to be a valid concern: that due to California's action, college athletics will operate with different rules in different states. This could, in many ways, threaten the "equal treatment that forms the bedrock of college sports," as the NCAA Board of Governors put it in a letter to Governor Newsom urging him not to sign the bill. Fair Pay to Play could, for example, create unfair recruiting advantages for California schools and in other ways upset the fair competition that collegiate athletics has always exemplified.
While the debate will continue, this law will not go into effect until Jan. 2023, and the NCAA has threatened to suspend California schools from competition if the national rules do not change before then.
(Visited 290 times, 1 visits today)