Beyond the Bison: 44-year old gymnasts strives for spot in Tokyo Olympics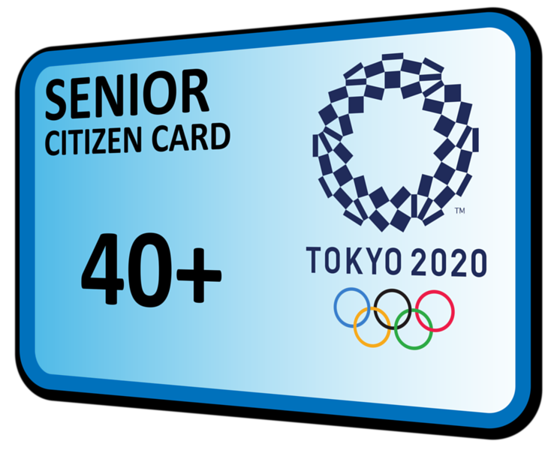 With the summer Olympics just nine months away, talented athletes around the world are gearing up for qualifying competitions, and are recognizing the time commitment, bodily impact and extreme mental performance essential to becoming a top athlete. With such high demands and expectations, it comes as no surprise that younger athletes are being recruited for development among their respective sports. 
In the first-ever Olympic Games held in 1896, the average age of a competing athlete was 23, an average that has raised slightly to 26 in 2012. While this estimation is generalized across all sports, it can typically be argued that each sport obtains a "sweet spot," or, in other words, an age that promotes optimal athletic capabilities, unrelenting drive and overall experience.
Specifically for gymnastics, this "sweet spot" seems to be decreasing with each Olympic Games. Take for instance American superstar Simone Biles, who at the age of 19 captured the individual all-around title, gold in vault and floor and bronze on the balance beam just four years ago.
While with age comes maturity, in the realm of sports a different question arises: At what age does sports performance start declining? For Oksana Chusovitina, a 44-year-old gymnast from Uzbekistan, this dilemma is among the latest to arise in the news.
Seeking to participate in her eighth straight Olympic Games, Chusovitina is currently awaiting the verdict of her qualification, an answer that will not be revealed until Saturday night. Having recently competed in the World Championships, the historic gymnast is seeking to gain one of 20 spots awarded to individuals whose overall teams failed to qualify.
Having already won a gold medal alongside the Soviet team in 1992 and collecting silver on vault in 2008, not to mention having become a mother along the way, the question remains: Why keep going?
Facing the two poignant sides of sports, the overwhelmingly positive satisfaction of winning, as well as the painstaking influence of defeat, Chusovitina attributes her motivation to the pieces in between competition. Despite contemplating retirement at several points in her career, she has found value in what is special about the sport.
"I am doing everything I'm interested in while competing. I'm being invited to gym openings, I present awards to children, I give masterclasses, I do community outreach, I'm not just at the gym all the time," Chusovitina said.
Regardless of if the maturing gymnast qualifies, her story serves as an inspiration to athletes around the globe, all the while exemplifying the passion surrounding engagement with athletics. Whether competing in high school, intercollegiate, or at the professional level, Chusovitina illuminates what it means to put everything into what you do. 
As the competitive arena of sports increases and humankind evolves as a whole, athletes such as Chusovitina exemplify what we should continue valuing in sports, that of hard work, determination and genuine passion. 
"It doesn't matter how old you are, it matters what you do," Chusovitina said. "I just do it because this is what I love.  And I always say that if you do something, put your soul and your heart into it." 
(Visited 40 times, 1 visits today)