Men's soccer ties Army, but unbeaten streak ends after midweek loss to Cornell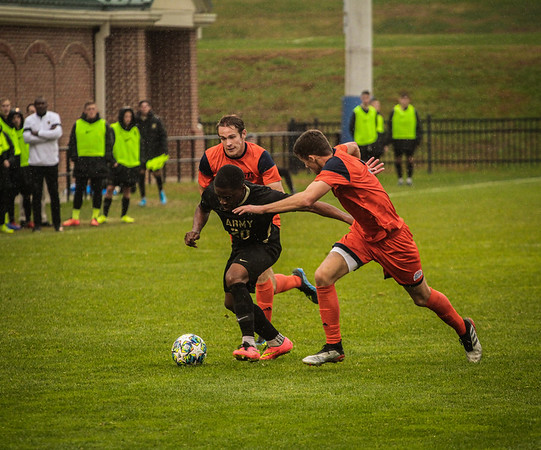 The Bison men's soccer team took on Army in a home matchup at Emmitt Field on Saturday, Oct. 26. The game ended in a 0-0 draw, extending the team's unbeaten streak to five games.
The Bison then traveled to Ithaca, N.Y. on Oct. 29 to take on Cornell. The game was even for the first 45 minutes, with both teams failing to produce any shots on goal until the 17th minute. Emmett Witmer '20 kept a clean sheet in the first half, coming up with crucial saves to keep Cornell scoreless. Early in the second half, Cornell was able to score and secure a win thanks to a goal on a free kick. The loss snapped the Bison's unbeaten streak of five games.
In the second half, the Bison pressed Cornell further to try to find the opening goal. Cornell was able to find the back of the net first when they scored in the 57th minute. The Bison responded quickly when Eddie Perez-Pelaez '23 scored what was thought to be the tying goal for the Bison. However, the goal was called back and the Bison had to search again for their first point. Stefan Gollisz '21 almost equalized for the Bison in the final minutes, but his shot was just off-target.
The Orange and Blue will look to rebound when they travel to face Lafayette at 6 p.m. on Nov. 2.
(Visited 62 times, 1 visits today)