Flo Rida and Yung Gravy to perform at Bucknell's Spring Concert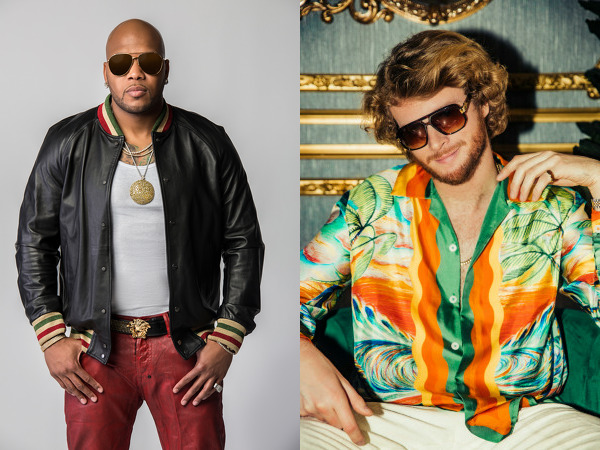 Artists Flo Rida and Yung Gravy are scheduled to headline the Spring 2023 Spring Concert on March 31 in Sojka Pavilion.
Flo Rida, also known as Tramar Dillard, is an American rapper and singer best known for international hits like "Right Round," "Good Feeling," "Wild Ones," "Whistle," "I Cry" and "My House."
He has previously sold 80 million records worldwide. In 2023, Flo Rida was awarded $82.6 million from the company Celsius energy drinks after claiming they breached a contract with him and then tried to hide the money. Flo Rida had an endorsement deal with them, serving as a brand ambassador from 2014 to 2018. 
Yung Gravy, whose legal name is Matthew Hauri, is a SoundCloud rapper-turned-platinum artist. He began gaining traction in 2017 with his song "Mr. Clean" on TikTok and, as of 2023, has toured internationally seven times. His song "Betty (Get Money)" hit the Billboard Hot 100 for the first time in 2022.
"We are so excited to have two headliners this year, which is something we haven't done in the past," head of marketing for the Concert Committee Jules Chakos '23 said. "Having an older well known artist and a newer artist will be a nice mix to have together because it helps fill a broader spectrum of music tastes. We are really hoping for a big turnout." 
There was a mix of hype both for Flo Rida and Yung Gravy from the student population. Upon learning about the duo, students had positive reactions, ranging from smiles to shocked faces.
"I listened to Flo Rida all the time in my younger years, like in middle school," Whit Walter '23 said. "I'm ecstatic!" 
Kemper Coffelt '24 said, "I could not be more excited," and was joined by Natty Dunn '25 who said, "It would be the party of the century." 
"Yung Gravy is a bigger slayer in today's age…," Jake Schaefer '24 said, comparing the younger artist's music to those which had brought Flo Rida fame back in the 2000's. While Flo Rida was "on a comedown" in Shaefer's opinion, Yung Gravy was definitely the reason to go. 
For many Bucknellians, Flo Rida and Yung Gravy undoubtedly have special places in students' hearts. 
Luckily for them, all Bucknell Students may claim one free ticket starting on January 30, and they can also purchase an additional ticket for a student-adjusted price of $25. On Feb. 2, tickets will become available for the general public for $40. Committee members encouraged students to get their tickets early because they likely won't last very long.
(Visited 2,396 times, 118 visits today)