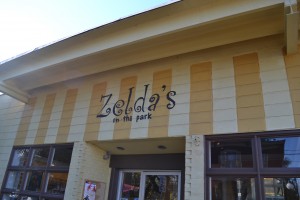 Jen Lassen
News Editor  
Scott Stieler '87, owner of Zelda's Café, believes in the future of the University.
That is why he has committed to donate five percent of all student purchases and 10 percent of all faculty and staff purchases at Zelda's to the campaign from now until June.
"In my conversations with Dana Cohick and other friends who work in Development, I've learned that it takes wide participation at all financial levels to achieve ambitious campaign goals. Even a small business can make an impact," Stieler said.
Story continues below advertisement
Zelda's, located on South Sixth St., has been a long time staple of the downtown food scene and is famous for its coffee, homemade soups, sandwiches and salads, bakery items, ice cream and more.
Now a local resident and member of the University's Alumni Board, Stieler is excited by the Administration's new energy and plans to make the University a truly world-class learning institution.
"Bucknell is setting a higher bar for itself, and I believe it's on the right path with its continued focus on the liberal arts and the six transformational initiatives that will distinguish the Bucknell educational experience. I believe I received an exceptional education, one that prepared me for meeting life's circumstances and situations and not just exceeding in my first job," Stieler said.
Visit Zelda's to not only order off of the menu, but contribute to the University's future at the same time.
(Visited 98 times, 1 visits today)