Men's race to first place finish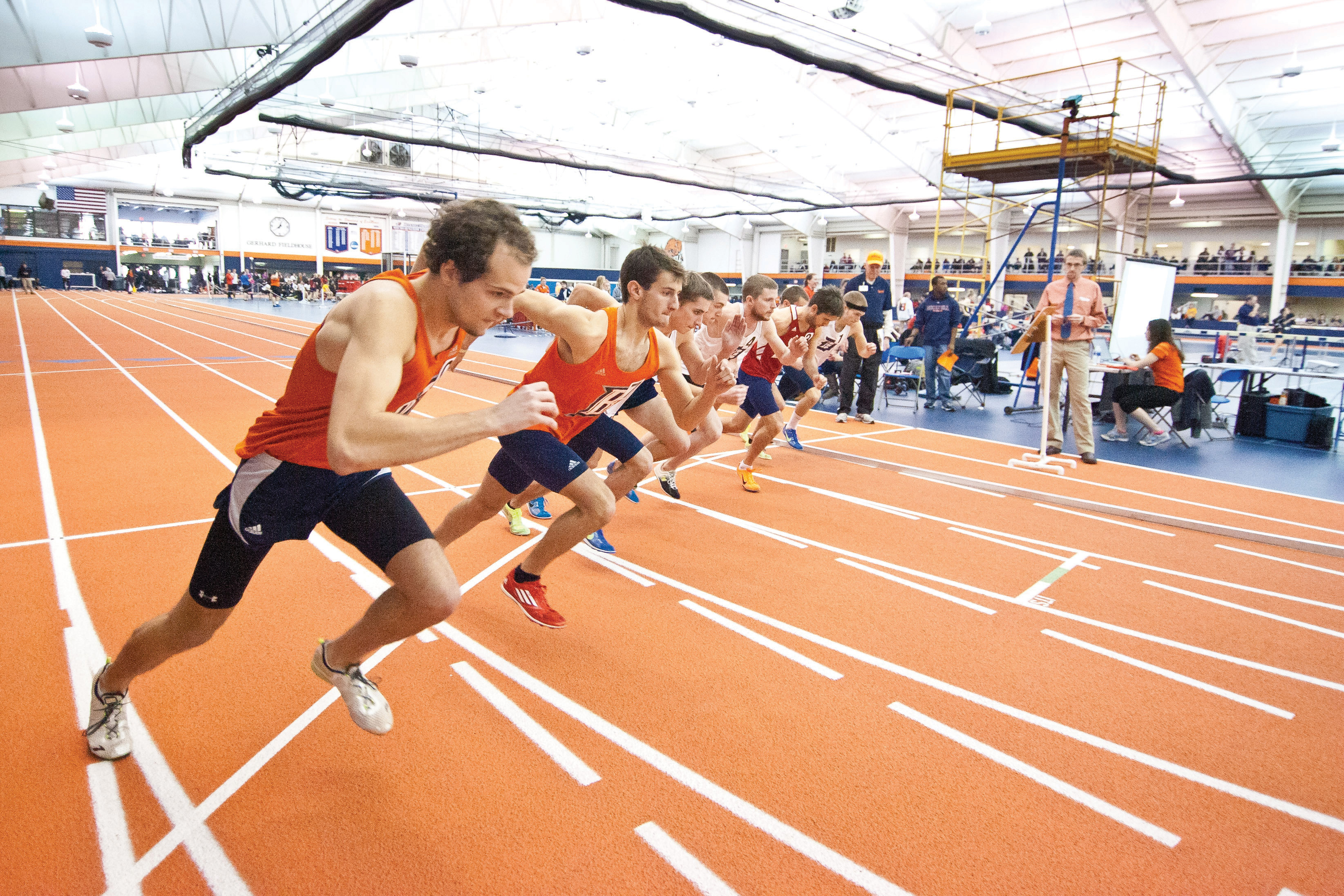 Thomas Walter
Staff Writer
Over the past weekend, the men's track and field team finished first in the team standings at the Gulden Invitational for the second year in a row. The team captured first place in the 400 meters, shot put, 60-meter hurdles, 3,000 meters, 800 meters, weight throw and high jump.
Perhaps most impressive is the record-setting way the Bison won these events. Kevin Tapper '15 and Luke Webster '13 both entered the Bison record books in their events.
Tapper ran the 400 meters in 49.31 seconds and Webster won the shot put with a throw of 53′ 4.25″, a career best. He now holds third place in program history.
"After a weekend off and some hard training, it was nice to get back to competing," Webster said. "I don't mean to be cliché, but it feels good."
Webster also believes the competition the Orange and the Blue will be facing in the next couple weeks will be difficult, but will ultimately help them succeed.
"In the next few weeks the team will see a lot of good competition and some fast tracks," Webster said. "The combination should help us move forward from the victory this past weekend and get some great marks to set us up for the championship portion of the season which is only a month away."
Other individual winners included D.J. Krystek '13, John Westwood '16, Leonard Joseph '13, Jason Brown '13 and Christian Lupica '15. They led the Orange and the Blue to a total of 224 points, finishing 64 points ahead of second place Shippensburg.
The Orange and the Blue will compete again on Jan. 25-26 in the Bison Open & Multi and the Penn State National Invitational.
(Visited 62 times, 1 visits today)