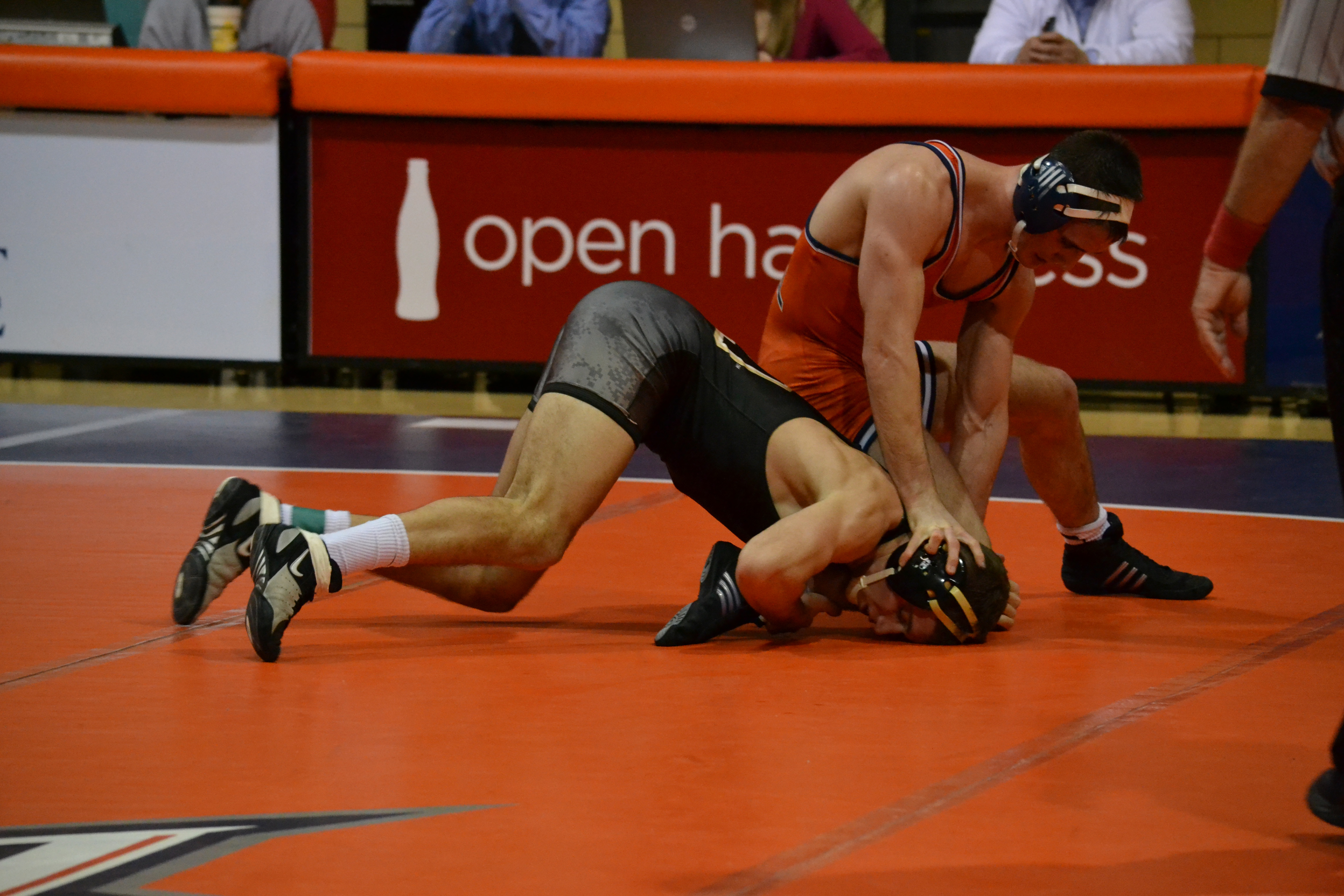 Billy Tyler
Assistant Sports Editor
The men's wrestling team defeated Franklin & Marshall 30-10 at home, but lost a closely-contested match to the University of Pennsylvania 23-10 just two days later.
Story continues below advertisement
The team's victory over F&M is the largest of the year. Recording big wins for the Bison were Paul Petrov '16 with a 12-3 major decision, Corey Lear '13 with a pin in 2:36, Robert Marchese '16 with a 13-4 major decision, Tyler Lyster '15 with a 14-2 major decision and Joe Stolfi '15 with a pin in 31 seconds.
The Bison started the match strong, jumping out to an early lead behind a victory by Austin Miller '15 and Petrov's major decision. F&M won the next two matches, tying the score at 7-7. The Bison then took control of the meet, behind a 7-1 victory by Vincent Favia '16 and Lear's pin in his first match back from an injury. Following a defeat in the 174 lb. match, the team clinched the victory, winning the 184 lb., 197 lb. and heavyweight bouts.
Despite carrying momentum from the victory, the Bison were unable to translate it into a win against the University of Pennsylvania. Highlights for the Bison included a 6-3 decision by Petrov, a 3-1 overtime victory for Favia and a winning 9-0 major decision for Stolfi, who now has a seven-match winning streak.
The next match for the Bison will be at Saturday at noon at home against George Mason.
(Visited 145 times, 1 visits today)