Wrestling demolishes George Mason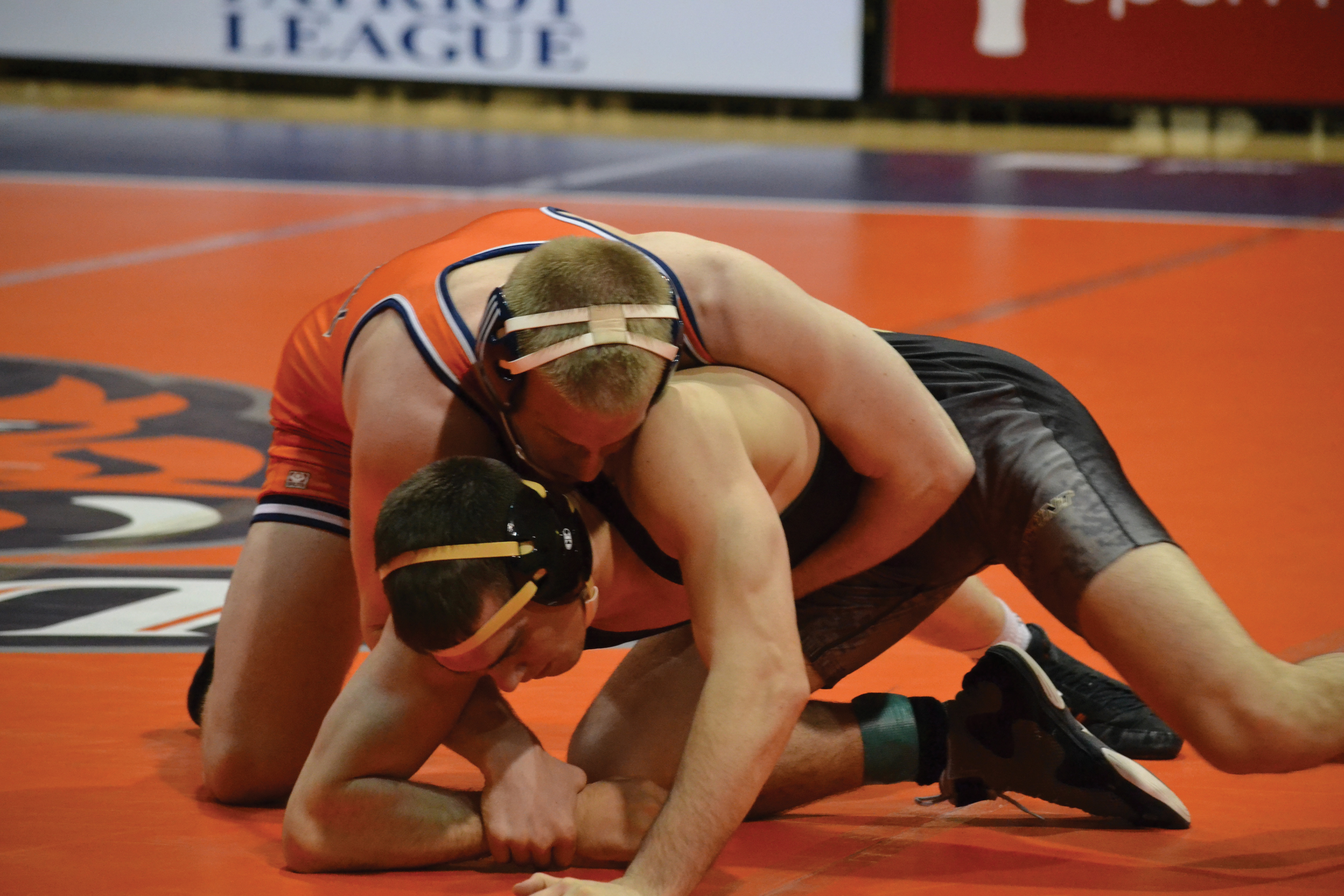 Billy Tyler
Assistant Sports Editor
The men's wrestling team earned a 21-12 victory against George Mason, where the Bison got ahead early and never looked back in Davis Gym.
The Orange and the Blue took the first seven bouts of the match and a 21-0 lead. All seven bouts were won by decisions and included notable victories by Paul Petrov '16, Corey Lear '13 and Joe Stolfi '15.
Petrov, in the 133 lb. bout, fell behind and entered the third period trailing 5-1. He put on a remarkable performance in that third period, going 9-1 and sealing the 10-6 victory. Lear, ranked 17th in the country in the 165 lb. weight class, won his team-high 19th match of the year against George Mason, shutting out his opponent 6-0. In the heavyweight bout, Stolfi won handily by a score of 5-1. This victory extended his win streak to eight consecutive bouts.
Other notable wins for the Bison include Robert Schlitt '16 in the 174 lb. weight class with a 6-4 decision, Robert Marchese '16 in the 184 lb. class with a 5-2 victory, Tyler Lyster '15 in the 197 lb. class with an 8-2 victory and Austin Miller '15 in the 125 lb. class with a 7-4 comeback victory.
The next match for the Bison will take place on Friday at 5 p.m. in Davis Gym. They will take on Penn College of Technology and Lock Haven in back-to-back matches.
(Visited 60 times, 1 visits today)