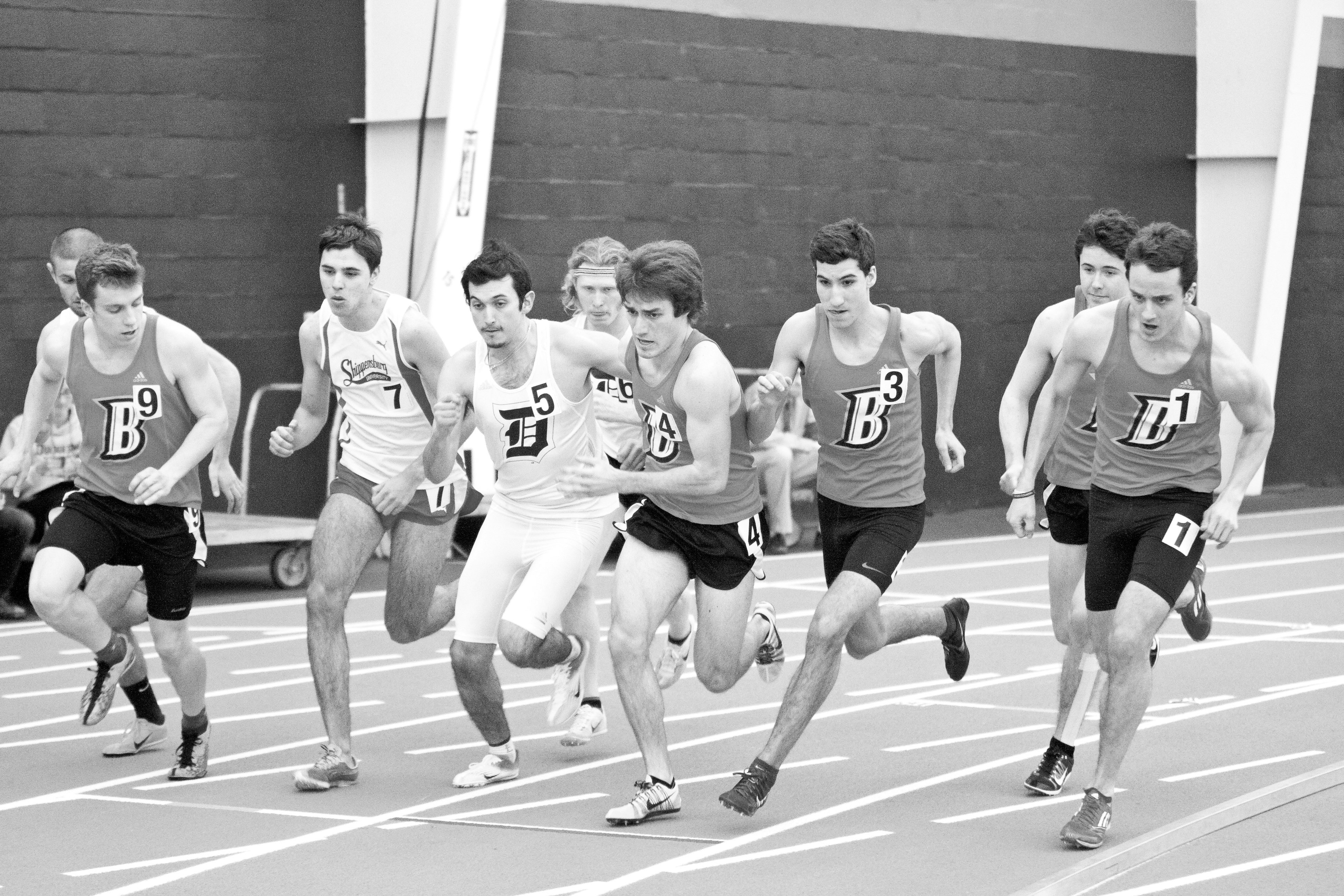 Thomas Walter
Staff Writer
Men's Track & Field Travel's To Youngstown State Invite; Records Continue to Be Broken
Story continues below advertisement
Christian Lupica '15 led the men's track and field team to a 322.5 point victory at the Youngstown State Invitational this past weekend. The Bison finished 205.5 points ahead of second-place Duquesne.
The men's team concluded the event with wins in eight events. The Orange and Blue finished in the first five spots in the 3,000 meter and four of the first five in the 400 meter. In the field events, Ray Holmes '14, Alex Prieto '14 and Kevin Tapper '15 finished first, second and third in the triple jump, respectively.
The weekend, however,belonged to Lupica; in the 60 meter, he ran a personal best of 6.93 seconds to finish fourth. In the 60-meter hurdles, he broke his own school record by one-hundredth of a second at 8.04 seconds.
"Running a personal record is always a great and rewarding feeling, and breaking my own school record is just extra," Lupica said. "It's a real confidence booster to be running my best this close to the league championship, and I plan on riding the positive momentum through the rest of the season and hopefully run some more personal bests."
Lupica and the rest of the Bison will look to gain some final momentum before the Patriot League Championships as they host the Bucknell Winter Classic Saturday.

(Visited 58 times, 1 visits today)